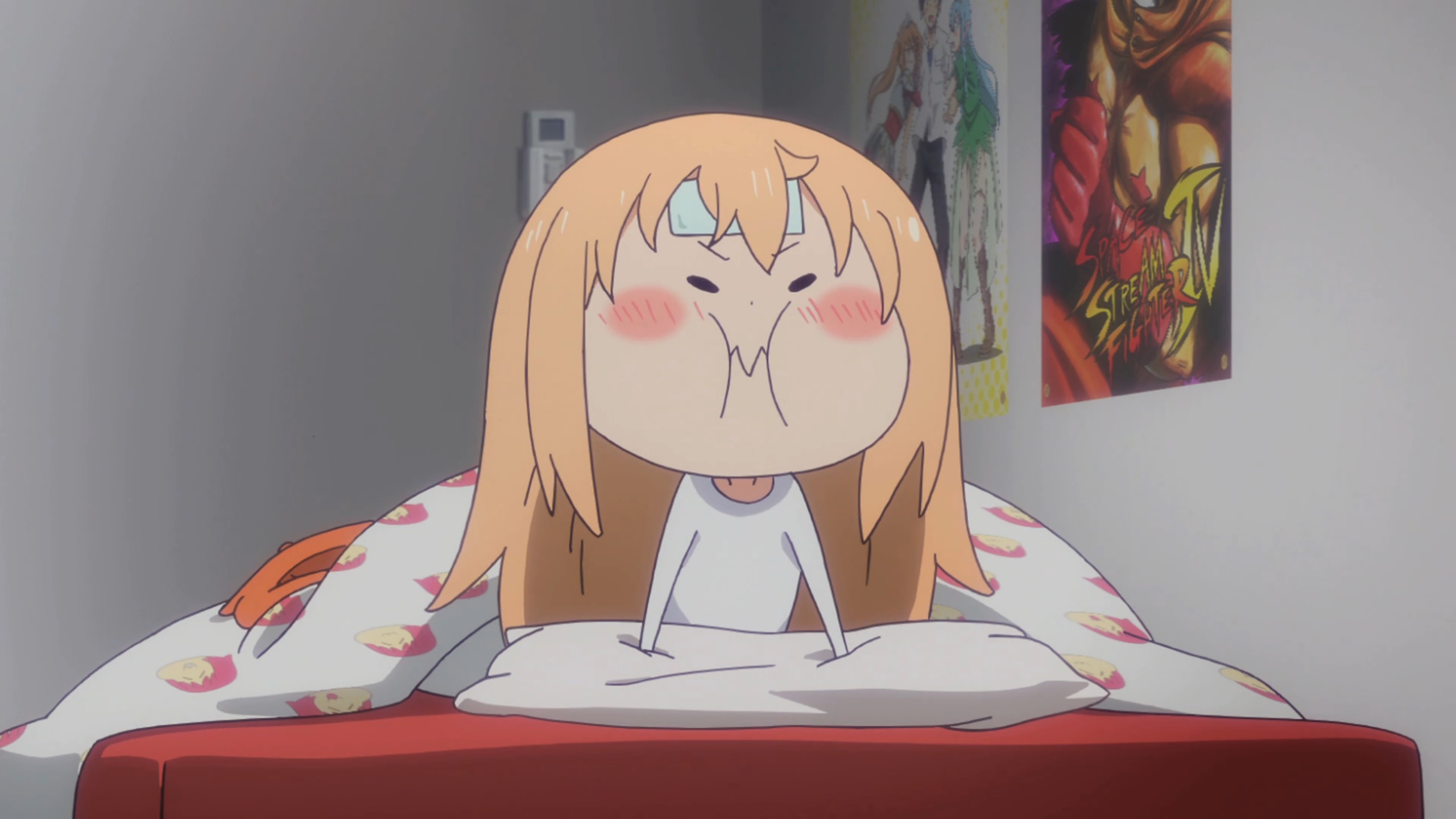 PAIRING JERKY AND CHERRY COKE WITH UMARU-MODE
This week, Kayle from marketing enters Umaru-mode! Here she is wearing a spooky bat hood while dual-wielding a bottle of cola and some instant noodles!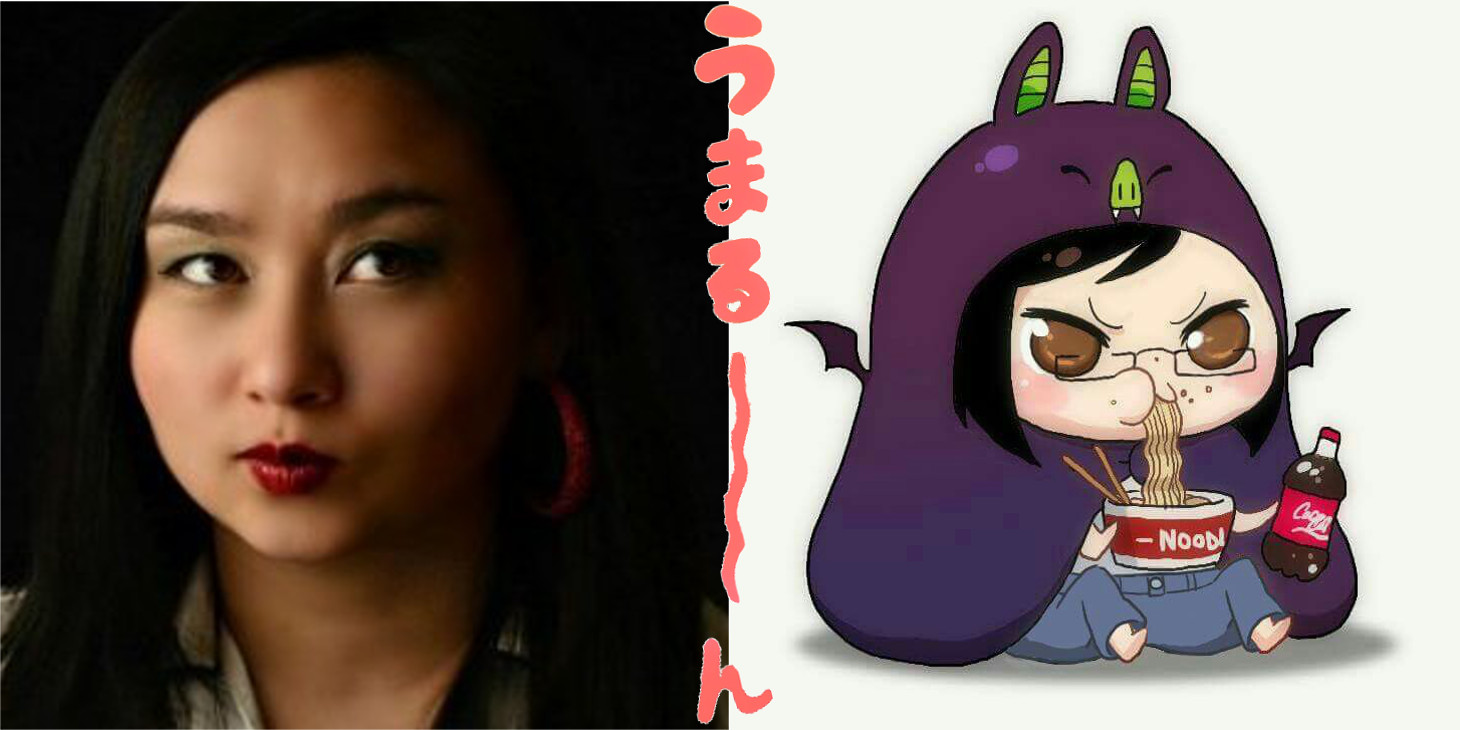 Age: ∞
Zodiac Sign: Taurus
Likes: Noodles, Batman, noodles, Batman, noodles, and naps
Dislikes: Spiders, tests, mornings
Favorite Junk Food and Drink Pairing: Cherry Coke, beef jerky, and MUNCHIES® Cheese Fix Flavored Snack Mix
Favorite Anime: Current: School-Live! All-Time: Fushigi Yuugi
HIMOUTO! UMARU-CHAN EPISODE 10 ON HULU!
Catch episode 10 of Himouto! Umaru-chan this Saturday on the Sentai Filmworks Hulu Channel at 2:00 PM CST.
Previous Umaru-modes: