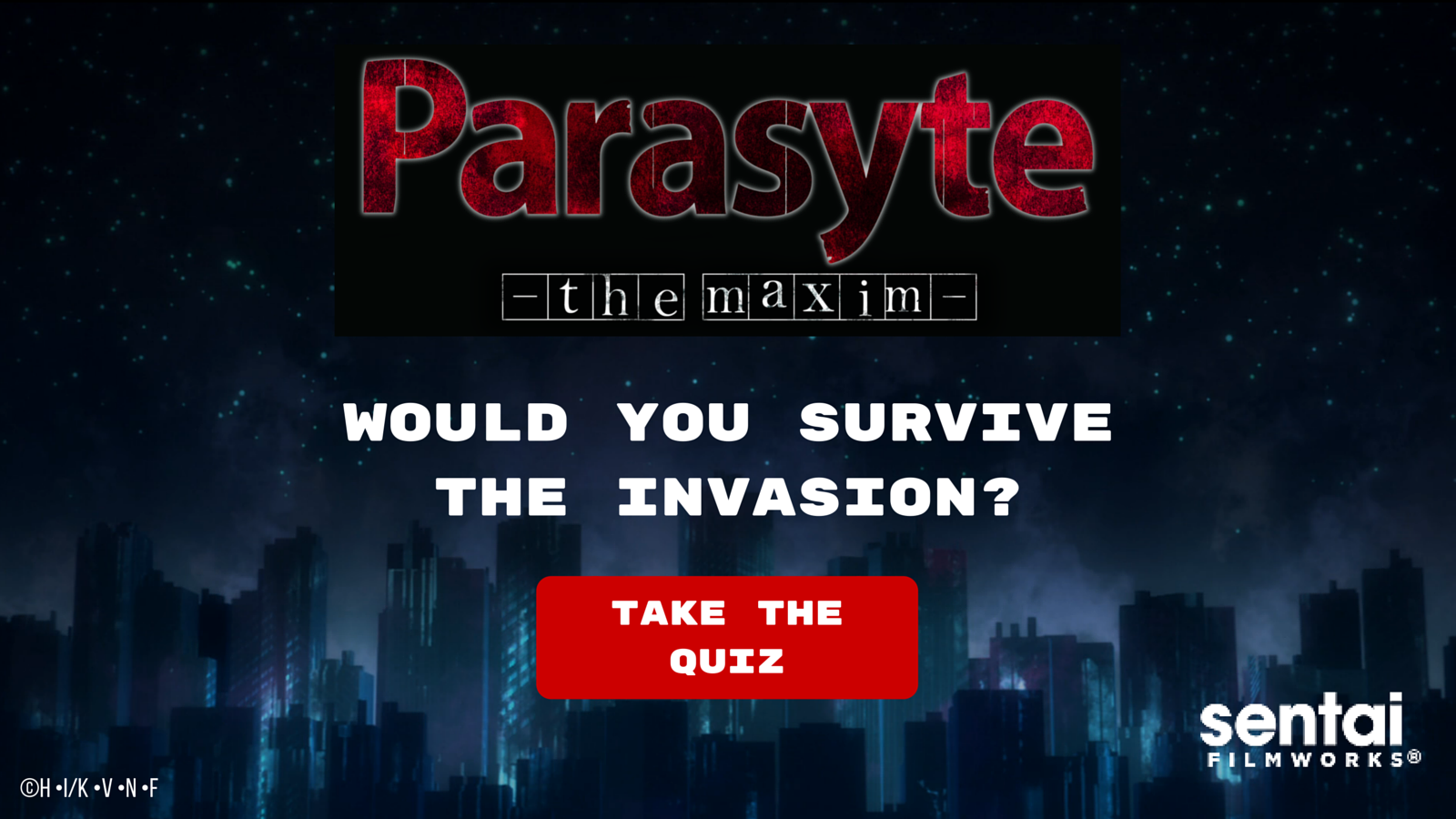 Parasyte –the maxim- Would YOU survive the invasion? [QUIZ]
Not long ago, someone on Earth had a passing thought…
Strange things are happening, and the people around you are starting to act a little… weird. In this quiz, your actions determine your outcome. Will you survive the impending parasitic invasion? Or will you be nothing more than mincemeat?
Take the quiz and find out!
Parasyte –the maxim- Quiz
Watch the Parasyte –the maxim- Marathon on Toonami!
Here's another thing to be thankful for this long Thanksgiving weekend: catch the Parasyte –the maxim- marathon this Saturday night! The marathon starts at 12:00 AM EST.