Holy squid, can you believe it? The time has finally come to dive deeper into the Squid Girl premium box set!
DVD/Blu-ray Combo Pack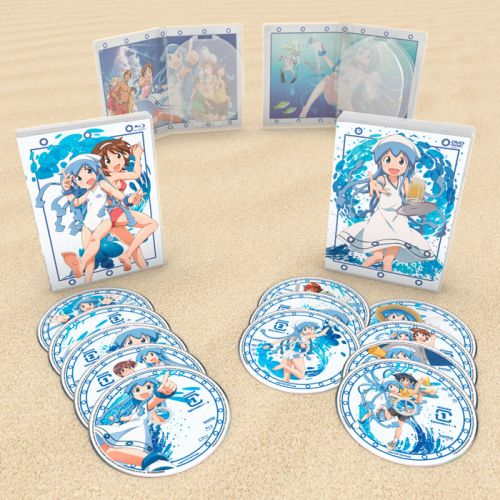 This inkedible collection contains Season 1 (with the original English dub) AND Season 2 (which Sentai Filmworks announced a dub for at Anime Expo 2017).
OVAs and Additional Content
The premium box set also includes the three Squid Girl OVAs, as well as a nice helping of additional content, including:
Clean Opening Animation (x2)
Clean Closing Animation (x26)
Japanese Promos (x29)
Mini Squid Girl Short Stories x2
Squid Girl Chat + Commentary x5 (Eps 1, 3, 8, & 12)
Extras!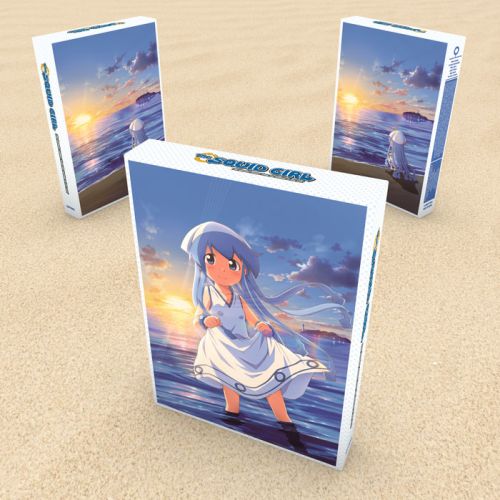 Like the treasures of the deep, this box set contains tentacular pieces you won't find anywhere else. Like seriously: you can cross whatever ocean you want, but the extras hidden inside are exclusive to the set.
Full Color Collector's Booklet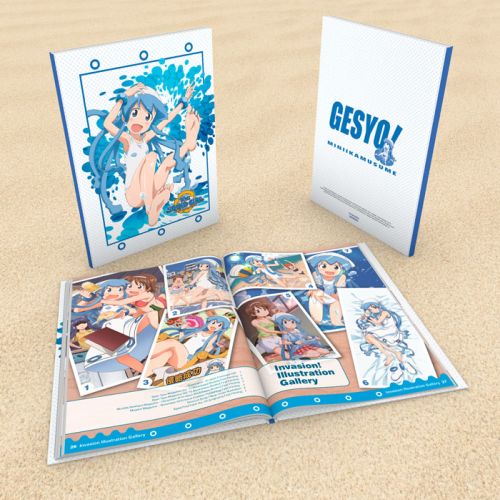 The Squid Girl collector's booklet is recreated from the original Japanese booklets. Get to know your favorite characters even better in this box set exclusive hardcover booklet.
Art Cards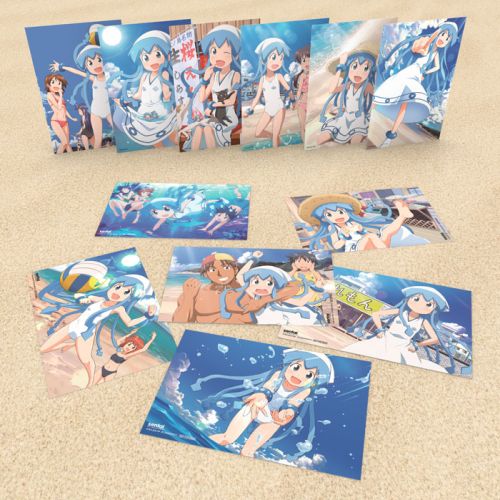 Six double-sided art cards feature scenes from our favorite beach with our favorite messenger from the sea.
Button Pack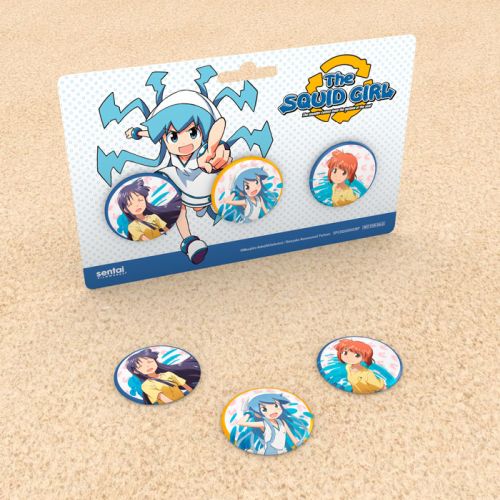 Take Squid Girl and the sisters of Lemon House with you IRL with this 3-button pack.
Keychain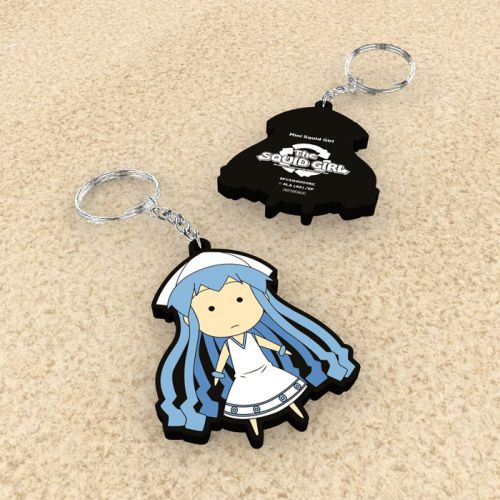 Don't get your tentacles in a twist, but LOOK AT HOW CUTE SHE IS! This bewildered-looking Squid Girl keychain is the additions your keys have been waiting for.
3D Lenticular Card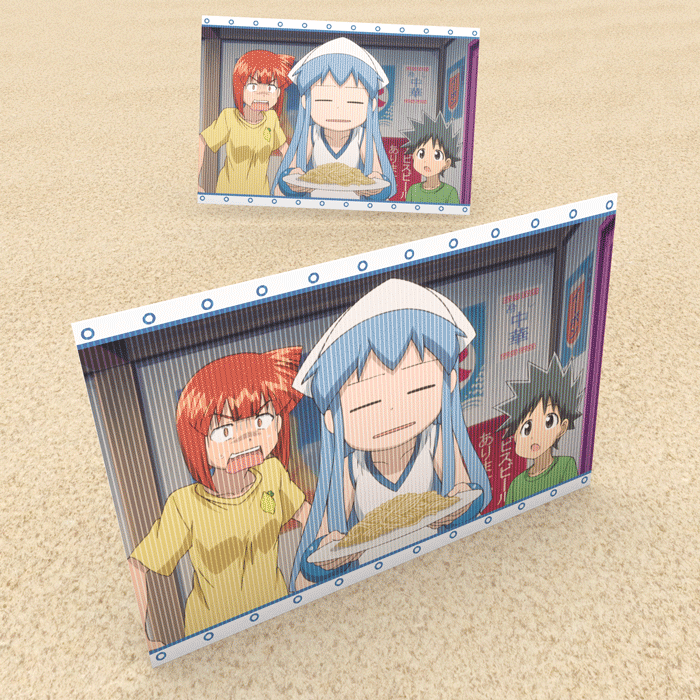 Got squid ink spaghetti on the brain? This 3D lenticular card lets you relive one of the show's iconic scenes over and over again. Poor Squid Girl!
Certificate of Authenticity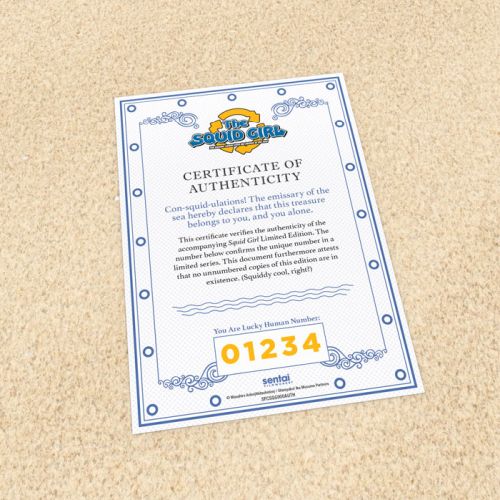 Each box set comes with its own authenticity card with a unique number. No squidding: your box set is special, and this Certificate of Authenticity demonstrates the set's limited run.
Donation Card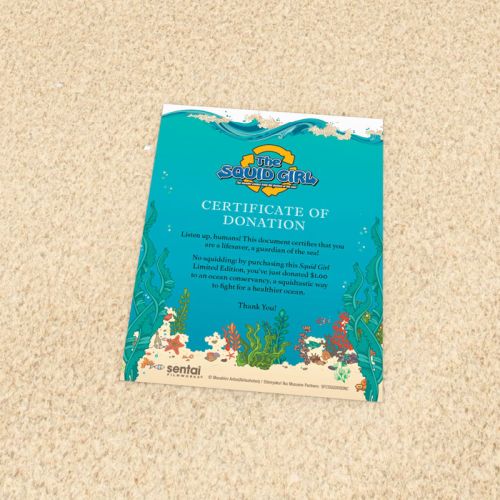 Is your love for the sea as genuine as Squid Girl's? Prove it with this donation card! As part of our effort to make our little messenger of the sea proud, Sentai Filmworks will donate to an ocean conservancy group for every box set sold. This certificate proves that you were a part of it!
Catch this Wave Before It's Gone!
Free shipping on this limited edition ends tonight, August 1, 2017 at 11:59 PM CT!
Get your tentacles on the Squid Girl premium box set before scurries away.