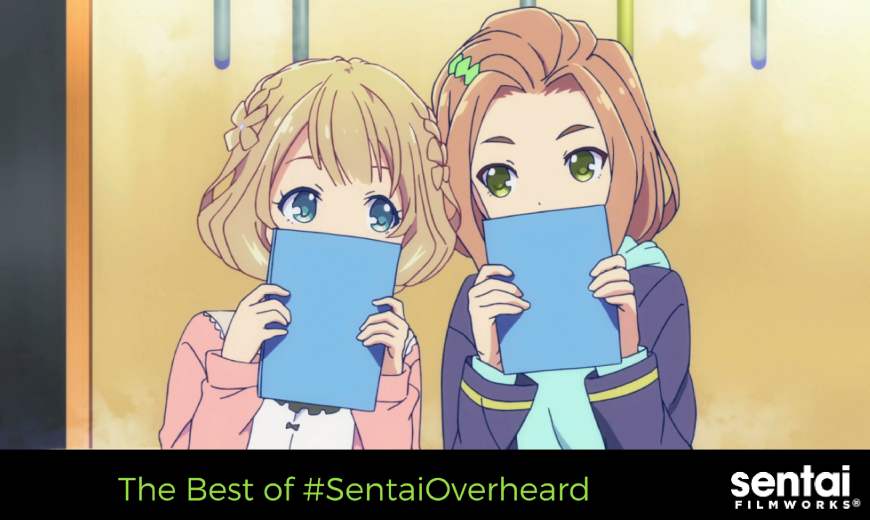 The Best of #SentaiOverheard
By now, you may have noticed a little blurb pop up on our social media with the hashtag #SentaiOverheard. These are real quotes overheard by and from the real people working behind the scenes to deliver your anime fix.
Here are some of our favorites from the past year. Please enjoy this glimpse into our… interesting… world.
Meetings Can be Interesting
In our defense, the tentacle pen worked just as good as a regular pen.
Magical Girl Madness!
From that one season when everyone in Subtitling got to work with a magical girl show.
We Like Noms
The voice that came with this #SentaiOverheard was so enthusiastic. Free food!
When Pantsu is a Way of Life
Imagine saying this out loud in the middle of your office.
Our Art Department is Multitalented
They even create song parodies on the fly.
Another Tentacle Joke?!
Some things are better when said without context.
That's Our "W"
That moment when you're sifting through screenshots of Monster Musume: Everyday Life with Monster Girls…
There Will Always Be More…
There is always something weird and interesting happening in every department around the office. Keep watching our Facebook, Twitter, and Instagram for more office sneak peaks!