John, the head of the company, joins the masses this week with his exuberant Umaru-mode! Even with his Kaiju energy drink spilling out, John remains fashionable in his dog hood and Sentai Filmworks T-shirt!
Himouto! Umaru-chan completes her conquest of the office in next week's Umaru-mode!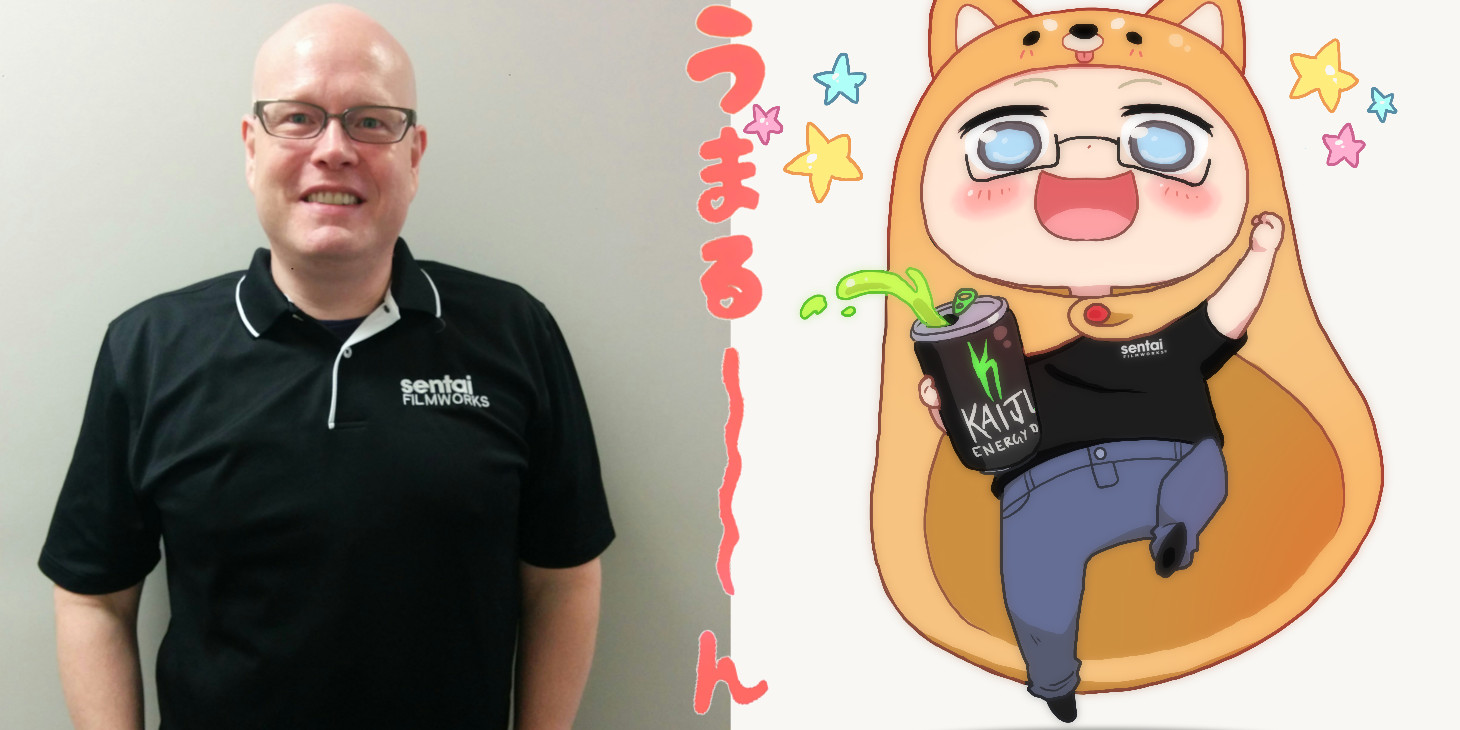 Age: [REDACTED]
Zodiac Sign: [REDACTED]
Likes: [REDACTED]
Dislikes: [REDACTED]
Favorite Junk Food and Drink Pairing: [REDACTED]
Favorite Anime: [REDACTED]
HIMOUTO! UMARU-CHAN EPISODE 11 ON HULU!
Catch episode 11 of Himouto! Umaru-chan this Saturday on the Sentai Filmworks Hulu Channel at 2:00 PM CST.
Previous Umaru-modes: