A while ago, we did an overview of anime titles with spectacular background art, but, with the Spring 2016 Simulcast season wrapping up, we couldn't resist spotlighting the true artistic gem of Flying Witch. Set in the natural beauty of the Aomori prefecture, Flying Witch is a supernatural slice-of-life that redefines the idea of anime as something comforting and refreshing. Stare in wonder at some of the more spectacular views!
Breathtaking Scenery
Hands down, one of the first things we noticed in Flying Witch was the Miyazaki-grade background art. The beauty doesn't stop at just breathless views of naturescapes: the show paints details into even the blades of grass In a meadow and individual ripples in a stream.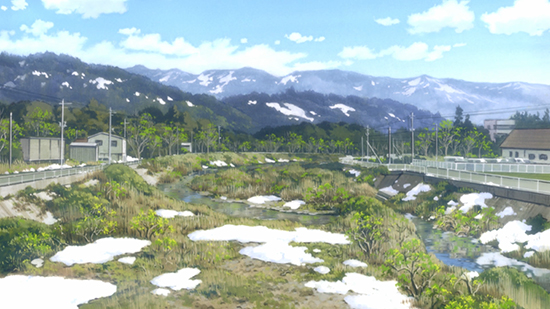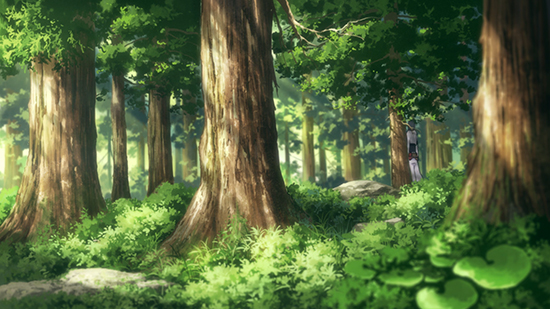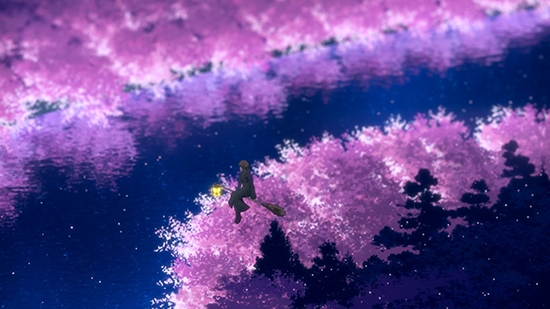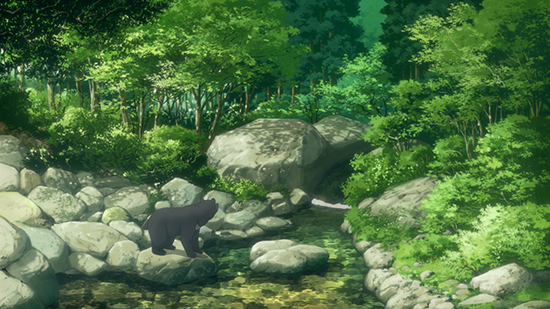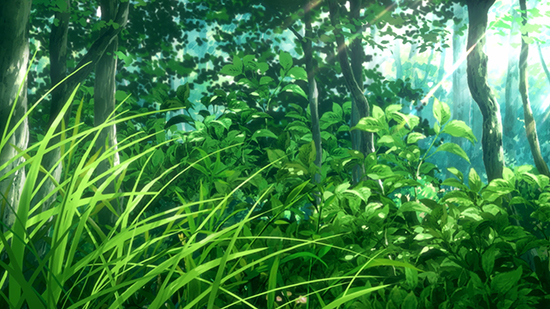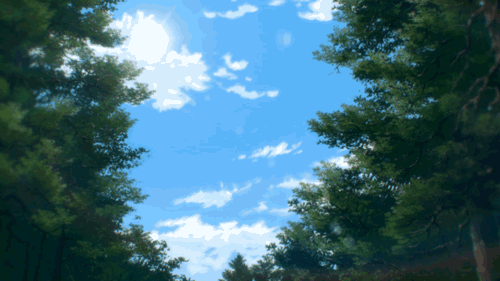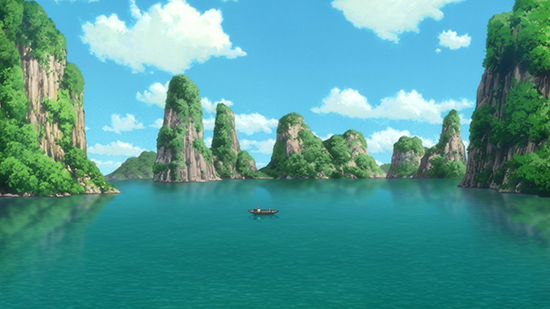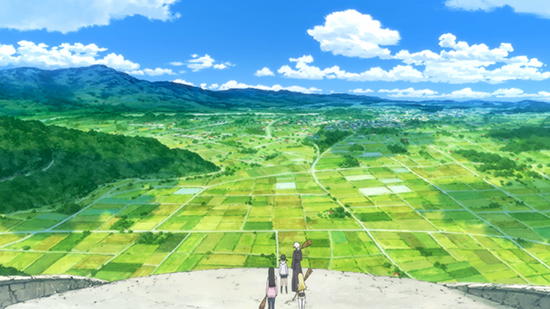 Detailed Plant and Wildlife
In just the examples alone, you'll see flowers with petals that glisten in the sunlight, as well as the shadows that play across the bark of a tree. Plantlife is given vivid clarity, while the animals (even small creatures like lady bugs) look almost lifelike, all without losing their animated charm.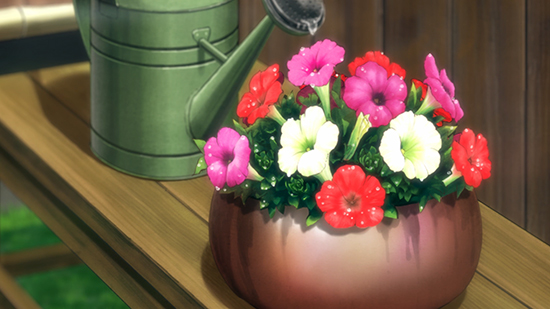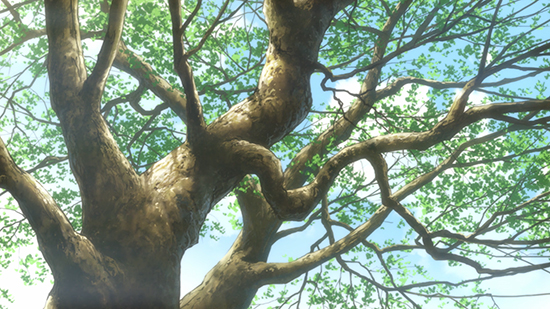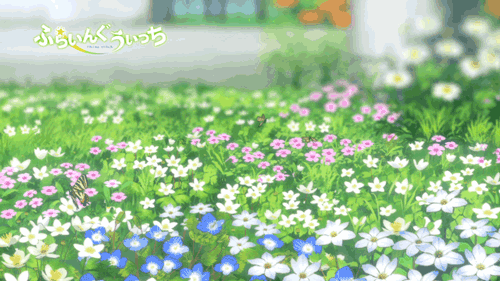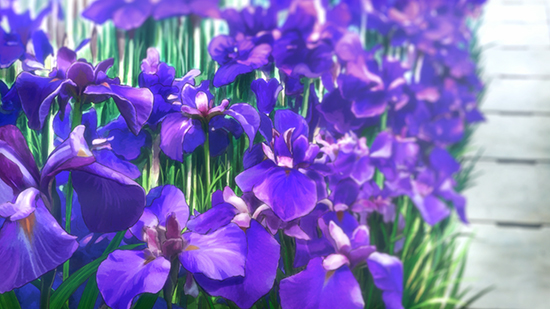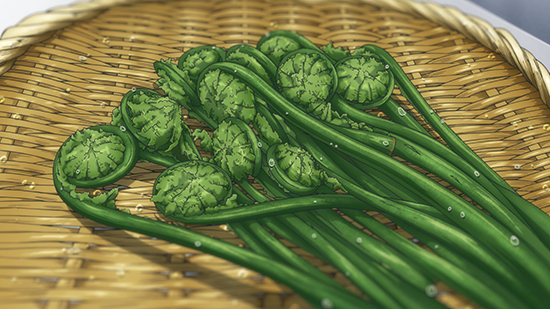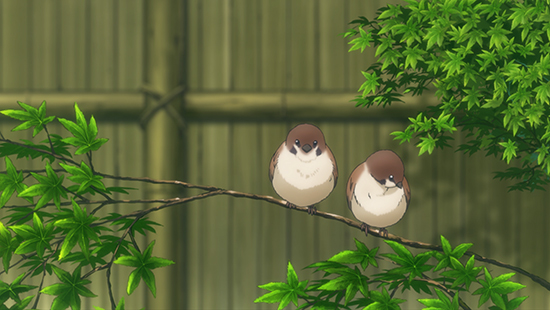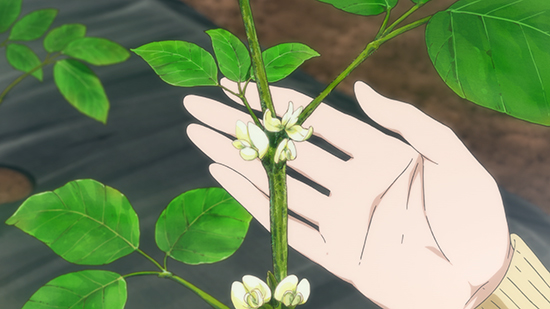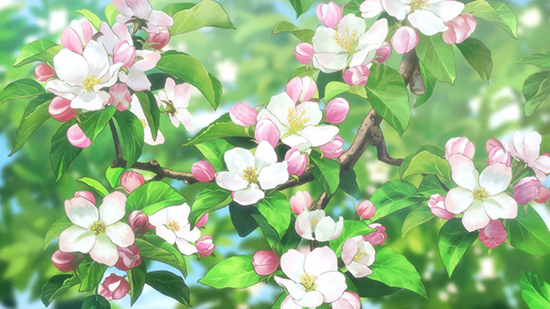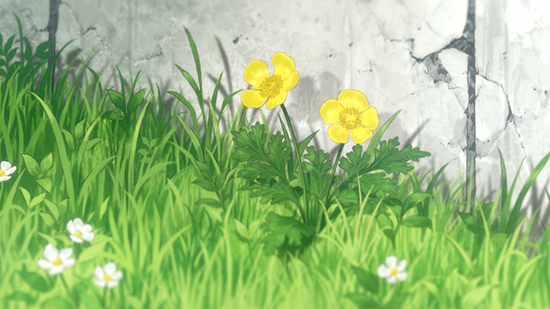 Intricate Architecture
Not only is nature exquisitely captured, but the quaint architecture of the Aomori Prefecture is drawn to breathless detail as well. Simple houses, stores, and bus stops are given the same grand treatment as pagodas, palaces, and shrines.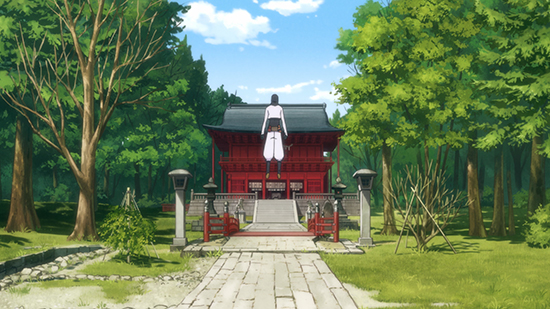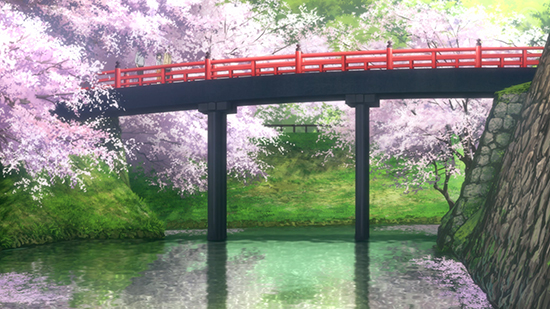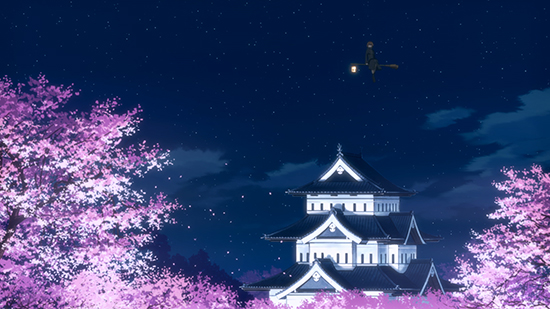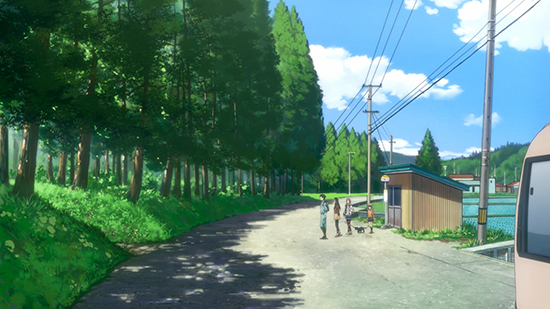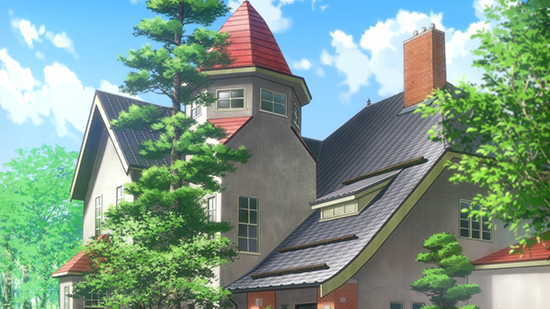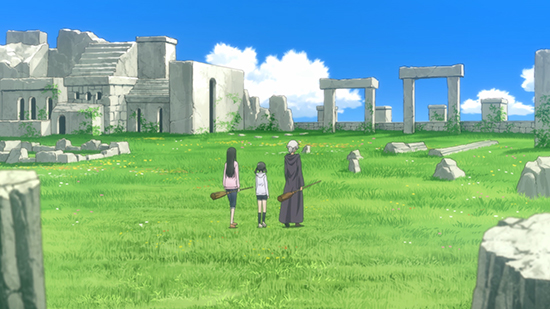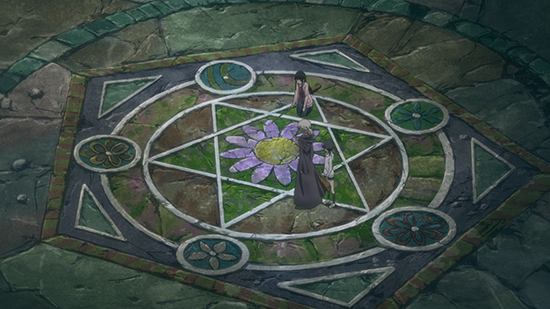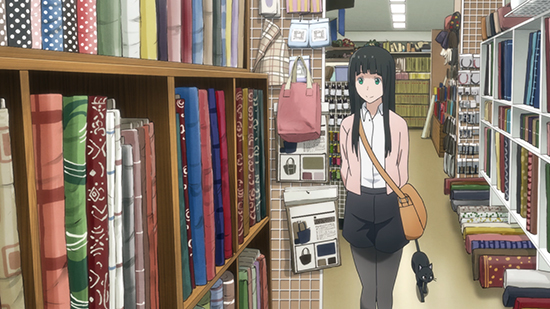 Scrumptious Food
We may or may not have made the mistake of watching Flying Witch before lunch. The food in the show (and there is quite a bit of food) is mouth wateringly beautiful. In this case, the food really is TECHNICALLY too good to eat, but if anyone figures out how to make the donuts, vegetables, stews, and candies from the screen jump into our waiting mouths, let us know.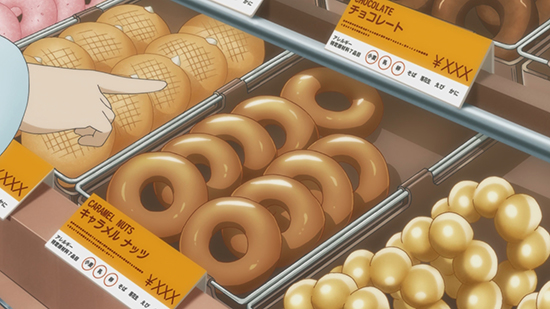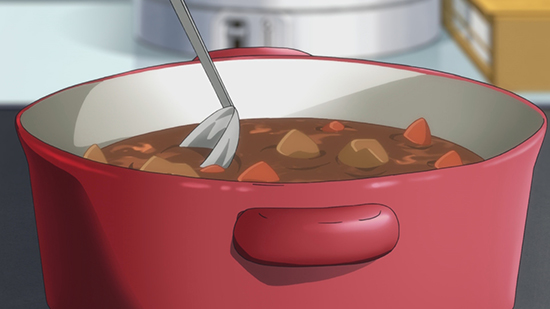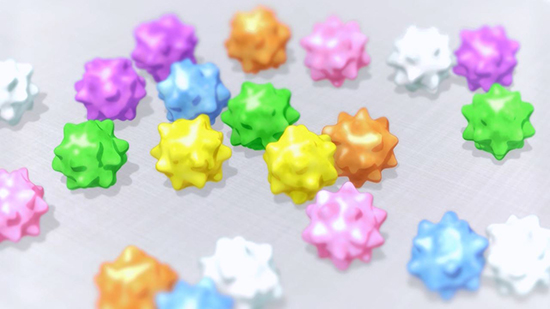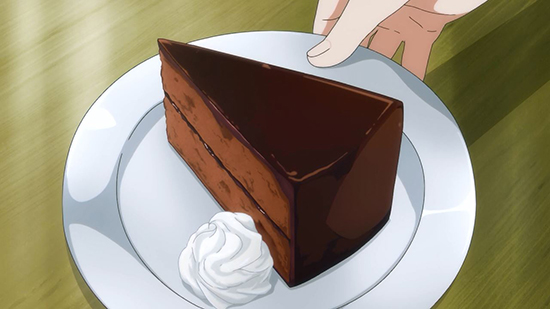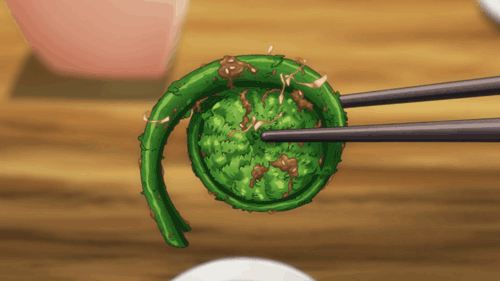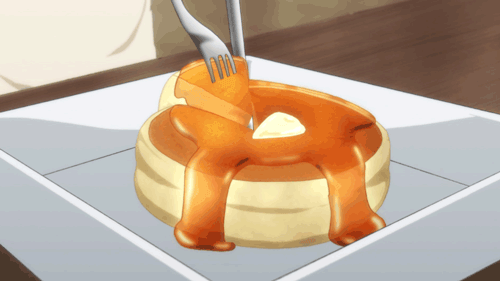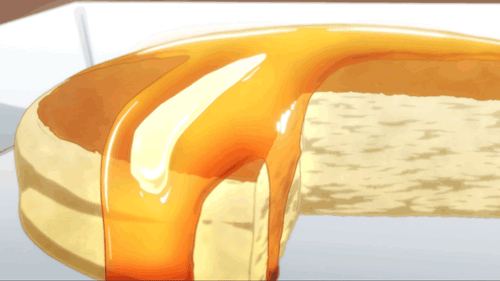 Bonus: Earth Fish
These little guys are beautiful to watch jumping in and out of the ground as if it was water. Talk about a festival!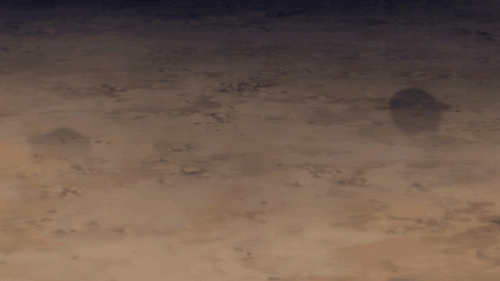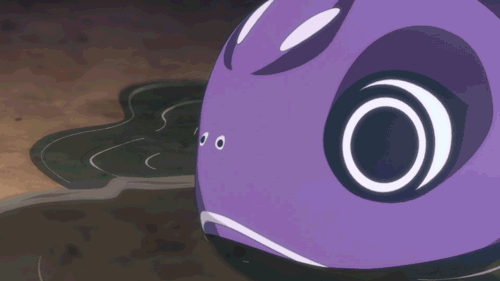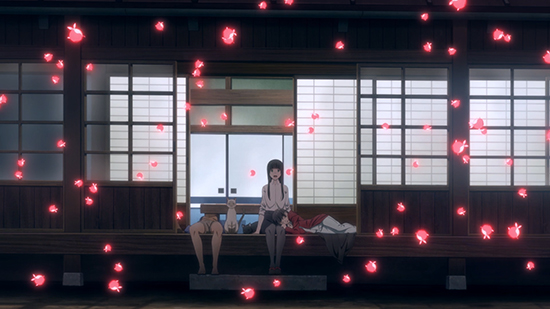 Take A Magical Flight
There are more visual wonders in store within this hidden treasure of a series! Catch the last episodes Tuesday, July 19th on Anime Network. Don't forget to tell us about your favorite Flying Witch moments on Facebook, Twitter, Tumblr, and Google+!
Send us off, Chito-san!