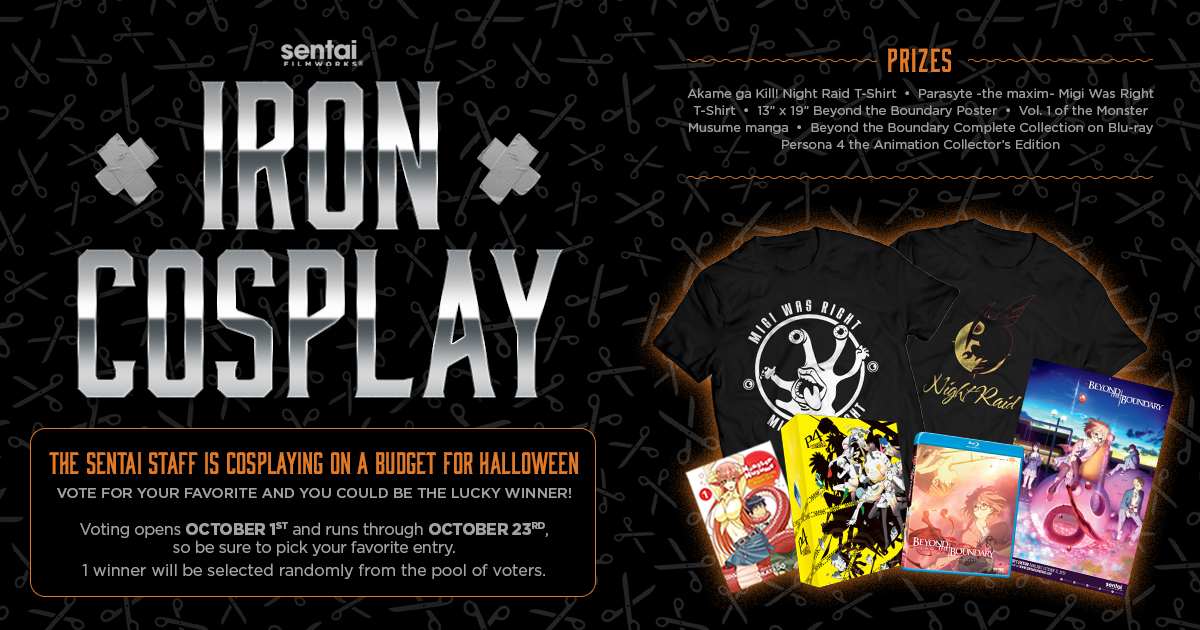 VOTE FOR THE BEST IRON COSPLAY FOR YOUR CHANCE TO WIN!
Hello everyone,
Halloween is fast approaching, and we here at Sentai Filmworks are getting into the season with a cosplay contest. In the interest of keeping things entertaining, however, this will be an Iron Cosplay competition!
For those of you unfamiliar with the term, Iron Cosplay refers to a contest where cosplayers construct their costume with limited materials and/or a low budget! In this case, our office worker contestants have $20 and whatever casual clothes they already have in their closet to make the best costume they possibly can!
We need a little bit of help deciding the winner, and that's where YOU come in! We'd like you to vote for your favorite Iron Cosplay. Ready for the best part? If you vote, you'll be entered to win an Iron Box of prizes from some of Sentai's most popular titles:
The voting period is October 1 – 23, 2015. Be sure to vote daily to increase your (and your favorite contestant's) chances of winning!