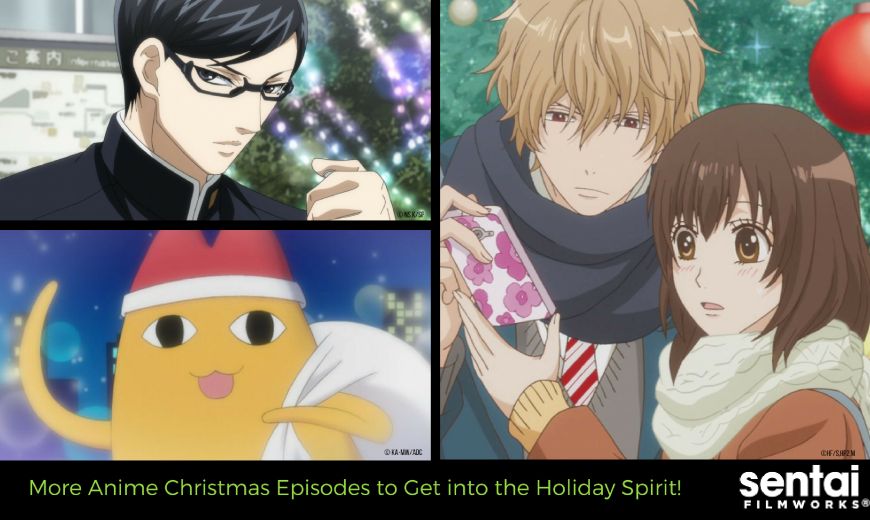 More Anime Christmas Episodes to Get into the Holiday Spirit!
---
Last year, we took a look at some charming anime Christmas episodes that got us into that holiday spirit with their fried chicken, Christmas cakes, and attempts at love confessions. However, with the Christmas holiday in Japan being more of a couples holiday, there's enough fodder to have ANOTHER post dedicated to even more Christmas episodes!
Bring on the Special Holiday Episode!
Wolf Girl & Black Prince (Episode 5: An Impregnable Defense -Christmas Eve-)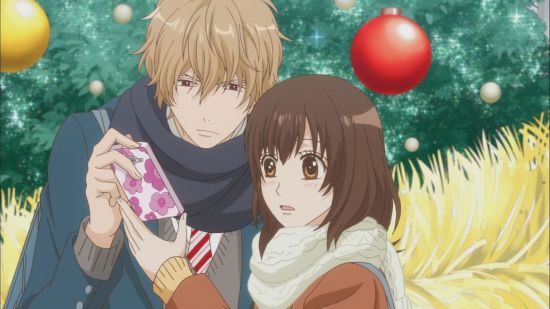 Christmas is all about love and spending time with your sweetheart… except for when your sweetheart is fake. Erika and Kyoya aren't a typical shoujo couple, and at this point of the series, they're not even a real couple. This touching episode starts with Erika wanting a "Christmas selfie" with Kyouya to prove their relationship is real to her friends, and ends with him giving her a collar.
Azumanga Daioh (Episode 17: End of 2nd Semester & Christmas)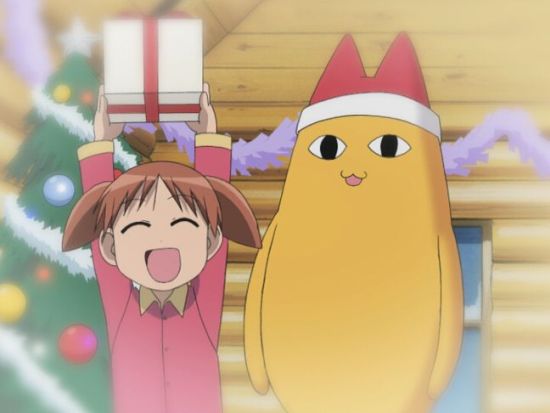 No one does holidays quite like the girls of the slapstick comedy Azumanga Daioh. In one episode, they manage to go to karaoke, ponder the nature of Chiyo's Santa-Father-cat, and figure out the (GASP!) reindeer are, in fact, real.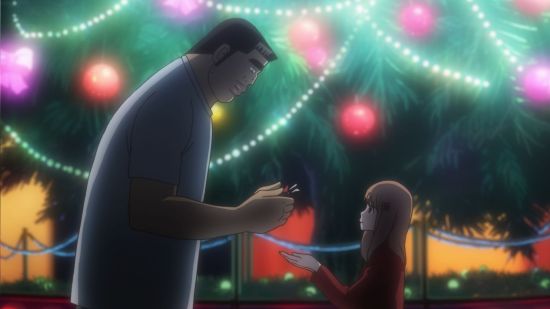 Just because Takeo's found his love story doesn't mean all of his friends have! This anime Christmas episode follows him as he helps one of his bros, Osamu, confess his feelings to one of Rinko's friends. Sometimes you need a good friend, or two, to gently nudge a Christmas romance in the right direction.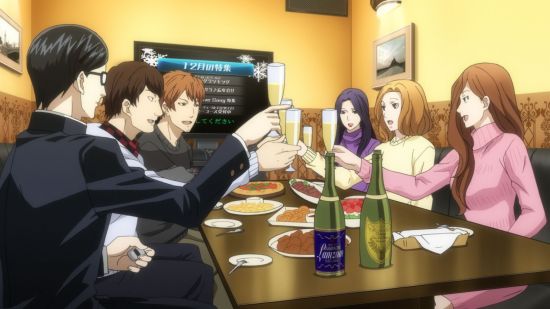 Christmas gets several shades cooler when Sakamoto gets involved in a mixer. He somehow ends up as the third man in a karaoke mixer, and (like always) steals the show from the otherwise willing bachelors. Sakamoto spends his Christmas episode, not with romance, but with show-stopping German opera.
Girlish Number (Episode 10: Two-Faced Chitose and Despairing Kuzu)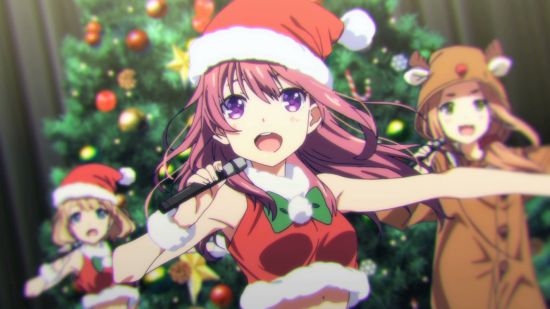 Though not a typical Christmas episode, feelings get explored in this episode of Girlish Number. The holidays cast an interesting light that brings out the shadows in Chitose's otherwise infallible confidence. Also, the girls get to don holiday outfits!
My Teen Romantic Comedy SNAFU TOO! (Episode 10: The thing That the Light in Each of Their Hands Illuminates.)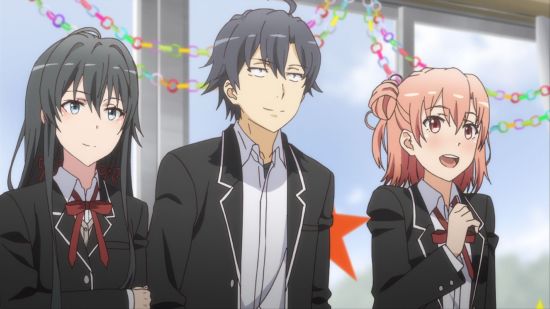 The Service Club has to figure out how to avoid disaster in a Christmas event. Hachiman and the girls have their hands full trying to settle some arguments… resulting in a musical performance. Many Christmas cakes were enjoyed, and Hachiman even (seemingly reluctantly) received a present from the girls.
Holiday Spirit Mode: Engage
Are you feeling the holidays yet? What are your favorite anime Christmas episodes? Let us know on Facebook, Twitter, Google+, and Tumblr!