New Releases This Week: Youmu Stones and Retro Rock
---
This week's releases are ready to rock your socks off, in their own special ways. The hotly anticipated release of Beyond the Boundary has finally arrived, and its Collector's Edition will make a perfect centerpiece in your collection, no matter how big or small. Our other great release of the week, Samurai Jam ~Bakumatsu Rock~, redifines what you come to expect from Samurai themed shows. You'd have to take a look to know what I'm talking about...it's crazy.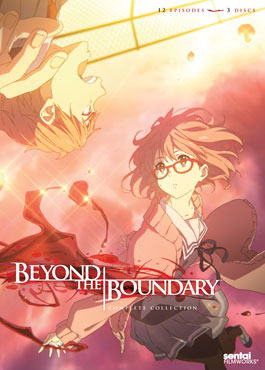 Unknown to humans, an invisible battle is waged between supernatural beings known as youmu, and mystical fighters known as Spirit World Warriors. Half-youmu, half-human Akihito Kanbara belongs to both worlds and yet neither, and goes through the motions of a normal daily life by attending high school. But when Akihito encounters a mysterious girl from a cursed clan, his life will be forever changed by this bespectacled beauty.
Genres: Supernatural, Romance, Fantasy, Drama, Action & Adventure
Rating: TV-14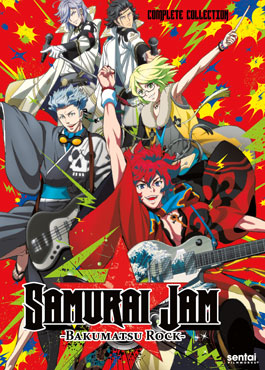 Right around the middle of the 19th century, the dark overlords of the Late Tokugawa Shogunate ruled Japan with an iron fist. Because of this, the top idols in Shinsengumi are ordered to sing only Heaven's Songs to brainwash and subjugate the masses, making writing or singing any songs besides Heaven's Songs a capital offense. Enter: Sakamoto Ryouma and his Masters of the martial art OF ROCK! They must take charge as they change the old ways of a grumpy old guard while singing for what is just!
Genres: Comedy, Action & Adventure
Rating: TV-14 [S]