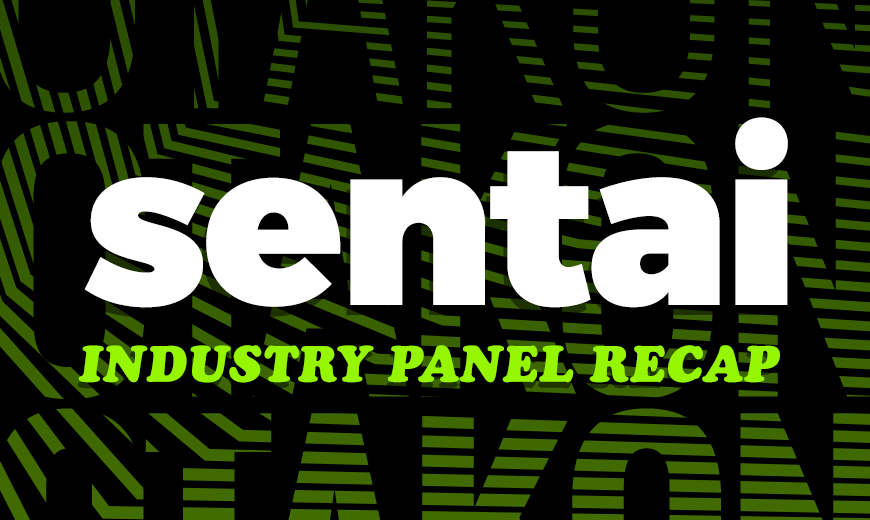 Otakon Sentai Industry Panel Recap
---
A big shout out to all of you who came to our panel at Otakon! For all of you who weren't able to make it or just want a quick refresher, we've provided a short and sweet recap:
We're bringing you MORE dubs! Not one, not two, not even three! We're dubbing FOUR MORE series for your viewing pleasure!
Land of the Lustrous
Long after the extinction of humanity, new lifeforms have inherited the Earth. Constantly under attack by the Lunarians, Phos must discover their purpose in life.
Fans raved about the gorgeous CGI in this coming-of-age series, and we're excited to learn and grow along with Phos and the others!

Girls' Last Tour
In a future where humanity has been devastated by war and strife, two young girls explore the ruins of civilization. Existence is bleak, but life still has meaning, even if it's as simple as having a friend who understands what you're going through.
Join us as we journey alongside Chito and Yuuri throughout the ruins of our once great civilization!

Just Because!
The last year of high school can be a very stressful time. But for a group of high school seniors, a chance reunion with a new transfer student will take their final year down a path even they didn't see coming.
Experience all the romantic drama with us as we take a peek into the lives of these five teens!

Mitsuboshi Colors
Ah, the carefree and whimsical lives of youth! Remember those days? For three friends, every day is an adventure with something new to do!
Come join our intrepid heroines in their shenanigans as they explore their town!
And that's a wrap! Which series are you the most excited about? Let us know with @SentaiFilmworks on social with our NEW social media buttons down below!