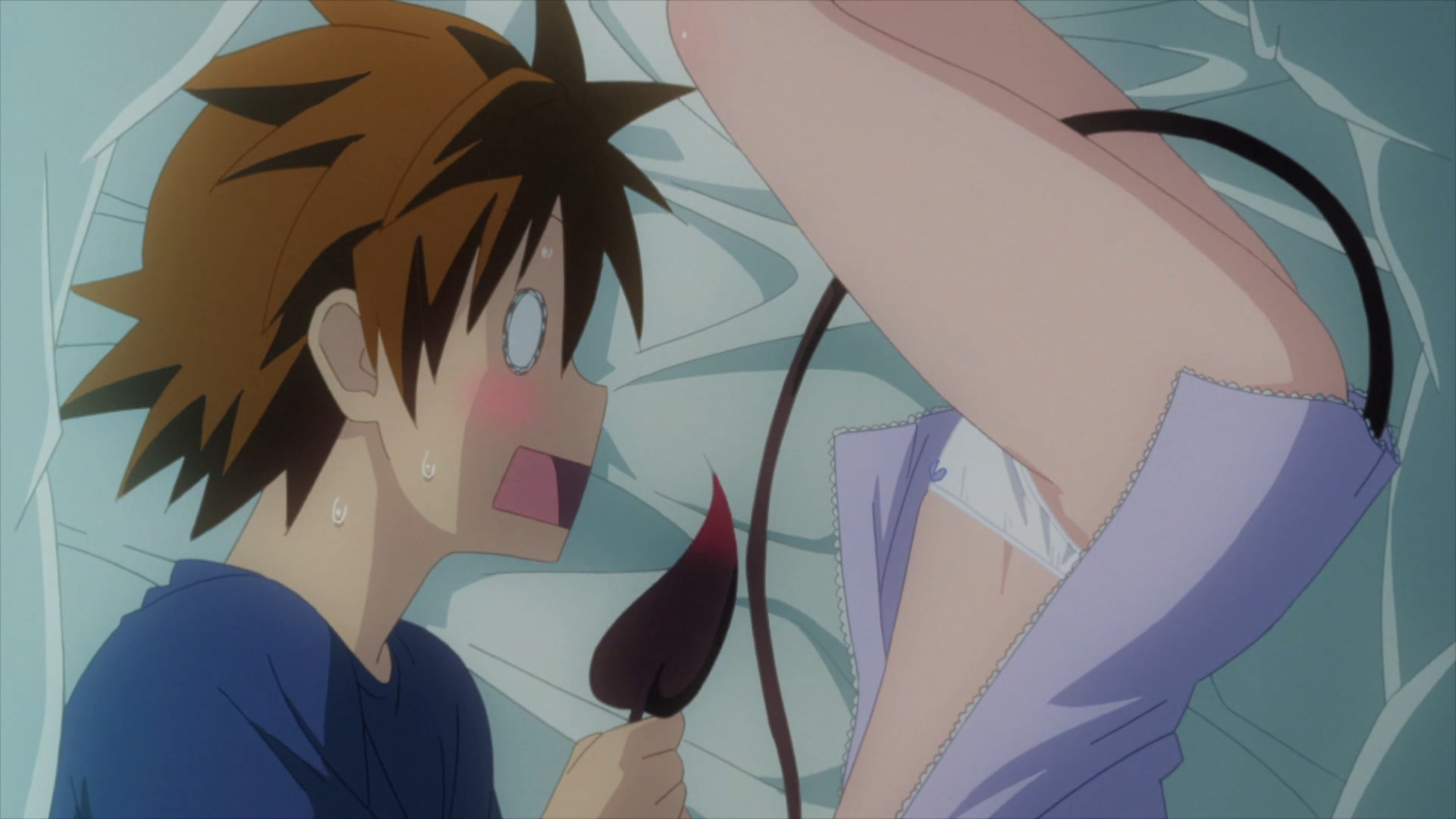 Sentai Filmworks Licenses "To Love Ru Darkness 2"
---
HOUSTON, July 9, 2015 – The science fiction and sexual shenanigans continue at Sentai Filmworks with the announcement of the latest installment in the hit To Love Ru series: To Love Ru Darkness 2, as part of its Summer 2015 anime season lineup. Based once again on the manga sensation by Saki Hasemi and Kentaro Yabuki, the 12 episode series continues to explore the completely bizarre, side-splittingly hilarious repercussions that occur when beings from other worlds (but with conveniently compatible body types) get hitched in order to promote interplanetary relations.
As one would expect, To Love Ru Darkness 2 reunites many of the vets from the To Love Ru franchise. Atsushi Otsuki (Argvolen, Kanokon: The Girl Who Cried Fox), director of To Love Ru Darkness, is back at the helm, while character designer Yuichi Oka (Overdrive, Argevollen) and music director Takeshi Watanabe (This Ugly Yet Beautiful World, Strawberry Marshmellow, Guardian Ninja Mamoru) also encore in their respective duties. Overall animation production is once again being handled by XEBEC (Broken Blade, Martian Successor Nadesico, Zombie Loan).
To Love Ru Darkness 2 is scheduled for a July 2015 release and will soon be available through select digital outlets with a home video release to follow.
For Sentai Filmworks' latest announcements regarding this title and other great programming, be sure to like us on Facebook and follow us on Twitter.
About Sentai Filmworks, LLC
Sentai Filmworks curates one of largest and most beloved anime and genre programming libraries, containing thousands of hours of content released across traditional and digital media platforms. With hit series that include Parasyte –the maxim–, Log Horizon, High School of the Dead, Persona 4: The Animation, and Akame ga Kill!, Sentai's catalogue continues to grow with new favorites such as MY love STORY!! and Is it Wrong to Try to Pick Up Girls in a Dungeon? Visit www.sentaifilmworks.com for more information.