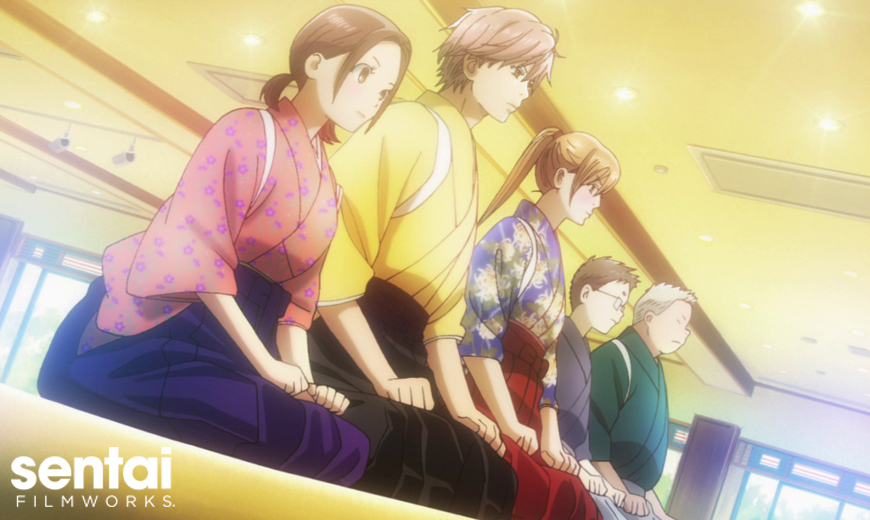 Sentai Filmworks' Official March 2018 Slate
---
Coming March 2018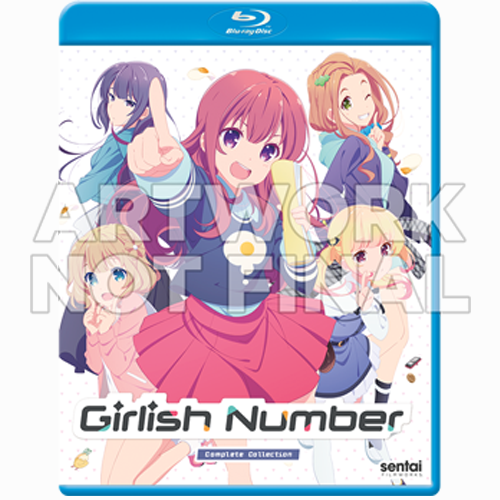 Run Time: 300 minutes
Street Date: 3/6/2018
Format: Blu-ray
Language: Japanese with English Subtitles
SRP: $59.98
Synopsis: Chitose Karasuma wants to make it big as a voice actor, but while she looks and sounds adorable, she's also self-absorbed, inattentive, selfish, and lazy. However, since her manager is also her big brother, she's still getting bit parts and dreaming of landing the big role that will make her famous. Unfortunately, karma bites Chitose in the worst way possible when her big chance finally arrives, because the producers who've hired her are even more clueless than she is! Now, she's trapped in a nightmare production where nothing goes right, the ratings are in the toilet, and swimsuit photos and live stage shows take priority over making quality programming! Can Chitose and her fellow trapped actresses turn things around and save their careers? Or will they all go down with the sinking ship in GIRLISH NUMBER?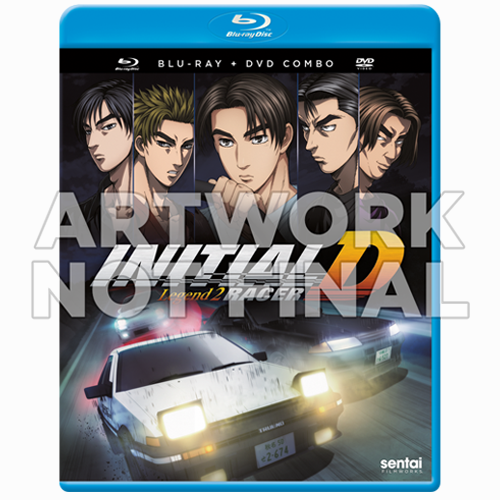 Run Time: 60 minutes
Street Date: 3/13/2018
Format: DVD/Blu-ray Combo
Language: English & Japanese with English Subtitles
SRP: $39.98
Synopsis: Sometimes the only thing that beating a champion accomplishes is making you the next target for a long line of challengers, which is why Takumi Fujiwara's defeat of the RedSuns' Keisuke hasn't ended anything. In fact, it's only served to draw the reluctant delivery driver even further into the dangerous world of drift racing. Takumi's fate is sealed when his friend Itsuki accidentally accepts a challenge from Takeshi Nakazato, leader of the Myogi NightKids. Now it's a matter of honor, and Takumi will have to pit his gutter technique against the 4WD skills of a much more experienced driver! The race is on as the legendary street racing series returns in a second explosive new motion picture: NEW THEATRICAL MOVIE INITIAL D LEGEND 2: RACER!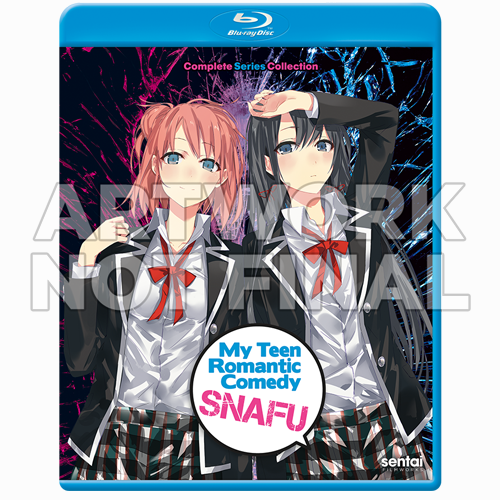 Run Time: 650 minutes
Street Date: 3/13/2018
Format: Blu-ray
Language: Japanese with English Subtitles
SRP: $79.98
Synopsis: When Hachiman Hikigaya, who has no friends and believes that anyone who likes high school is either deluded or a liar, is coerced into joining the "Services Club" run by Yukino Yukinoshita, who's smart, attractive and considers everyone to be her complete inferior, it's a catastrophe just waiting to happen. But it's not until the THIRD ingredient… Yui Yuigahama, who's cute, bright, cheerful, and needs help baking cookies… is added to the combustible mix that the sparks really start to fly. Is this a recipe for romance or a prelude to a nuclear meltdown? Get ready for rom-com gone totally wrong as the barrage a trois of the Service Club is unleashed on an unsuspecting student body in MY TEEN ROMANTIC COMEDY ~ SNAFU and MY TEEN ROMANTIC COMEDY ~ SNAFU TOO!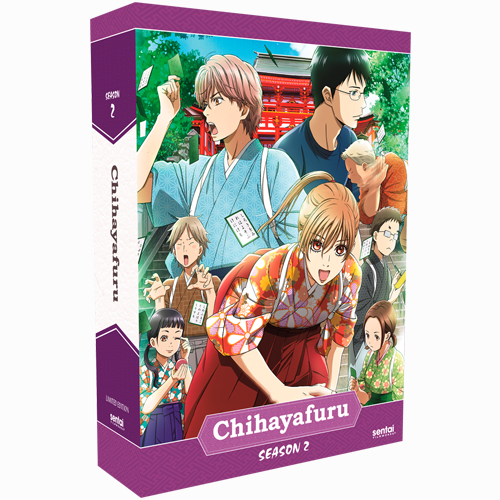 Run Time: 625 minutes
Street Date: 3/20/2018
Format: DVD, Blu-ray, and Premium Box Set
Language: English & Japanese with English Subtitles
SRP: $99.98, $79.98, $149.98
Synopsis: Chihaya's determination to become a master karuta player hasn't changed, but as a new semester begins, the team's focus switches to recruiting new members for the club in order to keep their meeting space. Unfortunately, while a number of students initially express interest, few are willing to put forth the effort it takes to play on the level of the existing members. Enter Sumire Hanano, who split with her boyfriend on the first day of school. Now seeking a replacement, she thinks that Taichi might just fill the role nicely… even if it means jumping into a pool with a shark like Chihaya! Now all the cards are on the table… or, in this case, the floor… and the games are really about to start in CHIHAYAFURU season 2!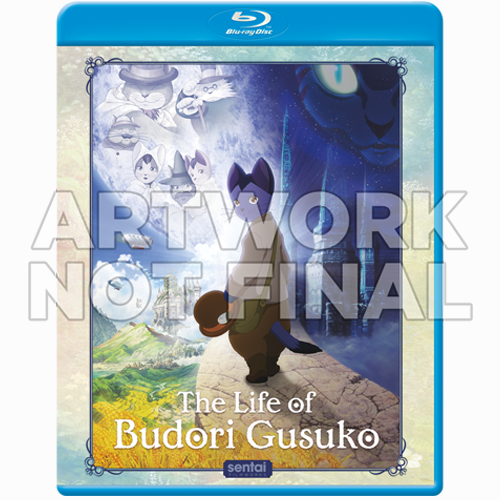 Run Time: 105 minutes
Street Date: 3/27/2018
Format: Blu-ray
Language: English & Japanese with English Subtitles
SRP: $29.98
Synopsis: Budori Gusuko's life was wonderful, living in the forest with his father, mother and younger sister. Then, the weather changed, the villagers he knew moved away, and tragedy stole his sister and parents from him. Forced to wander until he found another place to live, he again settled into a peaceful existence… until the weather changed, and it was all taken from him once again. Now, as he's grown older, Budori has found a job with people who study volcanoes, and when the weather starts to change again, Budori must make the biggest decision of his life. From the classic story by Kenji Miyazawa (NIGHT ON THE GALACTIC RAILROAD) comes an all-new animated masterpiece: THE LIFE OF BUDORI GUSUKO!