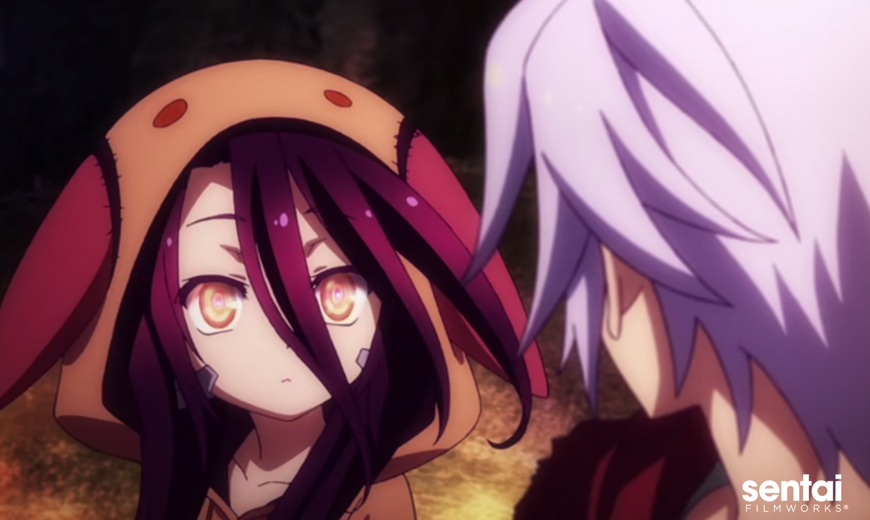 Sentai Filmworks to Premiere 'No Game, No Life Zero' in September 2017
---
HOUSTON, TX, AUGUST 10, 2017 – Sentai Filmworks is proud to announce the upcoming North American release of No Game, No Life Zero, the prequel to the hit anime series, No Game, No Life. This highly-anticipated animated feature film will soon be available to fans across the country in Fall 2017.
The movie, which debuted in Japan in July 15, 2017 to great acclaim, will premiere in the United States on September 15, 2017 in Los Angeles during the Los Angeles Anime Film Festival (LA-AFF).
Los Angeles-based Azoland Pictures is handling the threatrical distribution of No Game, No Life Zero. Tickets for the premiere event and subsequent national screenings to follow.
The film takes place six thousand years before Sora and Shiro were even a blink in the history of Disboard. War consumed the land, tearing apart the heavens, destroying stars, and even threatening to wipe out the human race. Amid the chaos and destruction, a young man named Riku leads humanity toward the tomorrow his heart believed in. One day, in the ruins of an Elf city, he meets Shuvi, a female exiled "ex-machina" android who asks him to teach her what it means to have a human heart.
For Sentai Filmworks' latest announcements regarding this and other great titles, be sure to like us on Facebook and follow us on Twitter.
About Sentai Filmworks, LLC
Sentai Filmworks is a leading global supplier of anime and official anime merchandise, distributing, and curating one of the industry's most diverse libraries of top trending and classic titles. Offering thousands of hours of content across both traditional and digital platforms, Sentai is dedicated to bringing captivating stories and iconic characters directly from Japan. With hit series that include Parasyte –the maxim–, No Game, No Life, Food Wars!, Is it Wrong to Try to Pick Up Girls in a Dungeon?, and Akame ga Kill!, Sentai's catalog continues to grow with new favorites like Himouto! Umaru-chan and Monster Musume: Everyday Life with Monster Girls, as well as classic anime series such as Legend of the Galactic Heroes. For more information, visit www.sentaifilmworks.com.
About Azoland Pictures, LLC
Azoland Pictures is a film distribution company that offers Japanese anime and live-action films to the audience in North America. The company also organizes movie premieres, anime related film festivals, and J-Pop events in the Los Angeles area. In 2017, Azoland Pictures has theatrically distributed Kizumonogatari Part 3: Reiketsu and Sword Art Online The Movie – Ordinal Scale – English dub. More information available at www.azolandpictures.com.