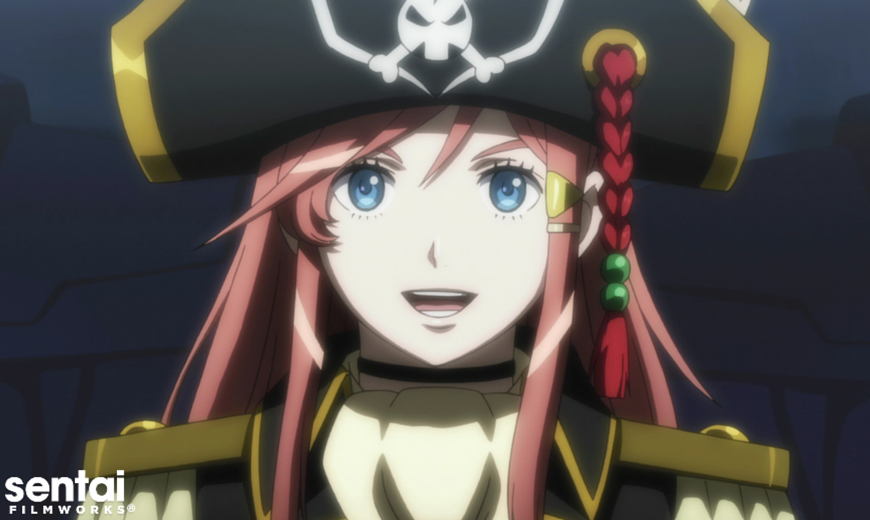 Tuesday New Releases: Bodacious Space Pirates: Abyss of Hyperspace, Love Stage, Rozen Maiden
---
Can you even handle all the good things we've got lined up for you this week? Pick your flavor: are you in the mood for something classic, something romantic, or something totally bodacious?
Tuesday New Releases: June 14, 2016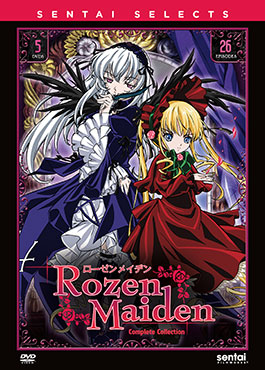 When Shinku arrives in a box at Jun Sakurada's house, he has no idea how much his life is about to change. That's because she's only the first of several magical Rozen Maidens who are going to invade the secluded life he has made for himself since he stopped attending school. Unfortunately, fixing everything that's wrong with Jun is going to have to take a back seat to making sure that Shinku survives the Alice Game, a competition that pits Rozen Maiden against Rozen Maiden for the prize of becoming a real girl, while the losers' life essence is drained and they become lifeless toys again. Now, in order to win this deadly game, Jun and Shinku will have to find a way to work together. But to do that they'll have to start trusting each other first! Get ready for a whole new kind of 'guys and dolls' as 'action figure' takes on a new meaning in ROZEN MAIDEN - THE COMPLETE COLLECTION!
Rating: TV-14
As a child actor, Izumi Sena was following the rest of his family into the entertainment business until he quit after a humiliating incident while shooting a certain commercial. Now, ten years later, Izumi's trying to juggle college and becoming a manga author, but nothing seems to be working out for him. Until he's asked to reprise his part in that infamous commercial opposite one of Japan's most popular up-and-coming actors! Which wouldn't be so bad… except for the fact that Izumi was dressed as young girl in the ad, and everyone, including his infatuated potential co-star Ryoma Ichijo, still thinks that he's a she! Is Izumi going to have to kiss a guy and will he like it? And what will Ryoma think when the girl of his dreams turns out to be a guy in jeans? Get ready for a tale of crossed stars and shifting alignments as a completely unexpected drama unfolds in prime time across the LOVE STAGE!!
Rating: TV-MA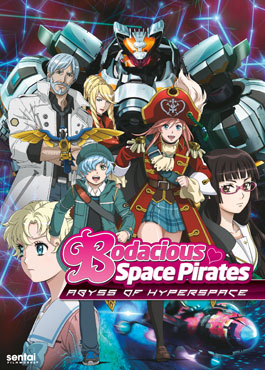 It's not easy being the captain of a space pirate ship. Especially when you're still in high school and aren't allowed to do normal pirate-stuff like rob and plunder. However, despite those restrictions, Marika Kato has proven herself worthy of commanding the Bentenmaru. And if staging performances such as pretending to board and pillage space cruise ships doesn't pay as well as actually stealing stuff… well, at least no one gets hurt, right? But things take a sinister turn when Marika and her crew are hired to raid the luxury liner Begin The Beguine. Because one of the passengers has a hidden secret and agenda of his own. And it begins with being kidnapped! Suddenly the Bentenmaru and their new "hostage" are being pursued by other warships and the race is on for what could be the biggest prize of all! Batten your hatches and prepare to have your timbers shivered as Marika and her crew set sail for their highest adventure yet in BODACIOUS SPACE PIRATES - THE MOVIE!
Genres: Action & Adventure Comedy Sci-Fi
Rating: TV-14