The park is open and looks better than ever! Don't worry, we've got plenty of souvenirs for you to take home from your visit. KyoAni's Amagi Brilliant Park is the first of #TheDubsAreComing shows to make its way to home video, and we wanted to show you all the treasure hidden in this magical set.
DVD/BD Combo Set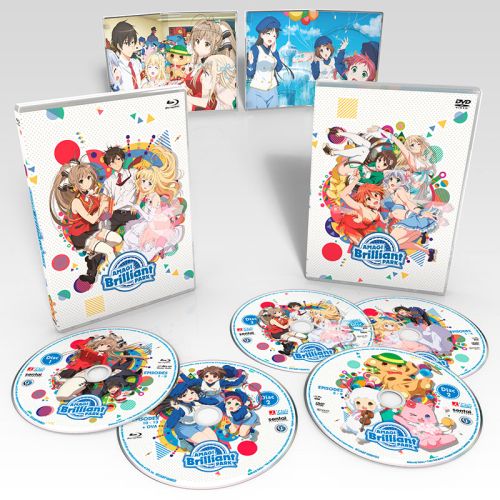 This complete collection contains all 13 episodes plus the OVA. Enjoy the entire series on either DVD or Blu-Ray, no extra ticket required!
Princess Latifah Approved Packaging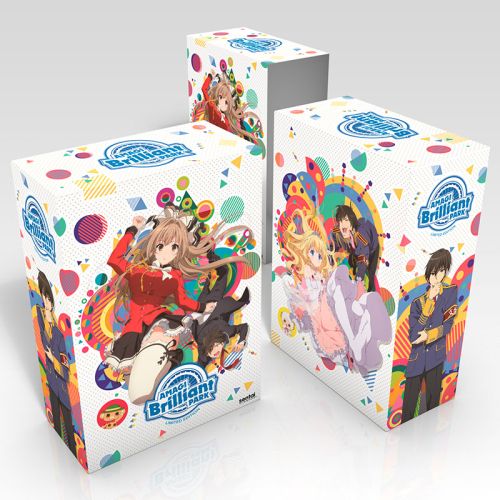 As expected of a Sentai Filmworks premium box set, Amagi Brilliant Park is protected by a dragon chipboard box with vibrant splashes of color.
Extras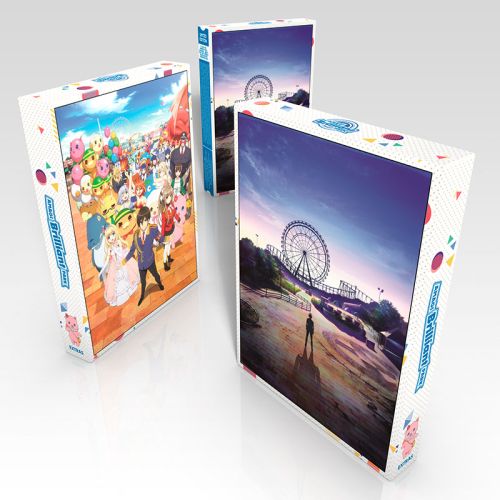 Mascot Pins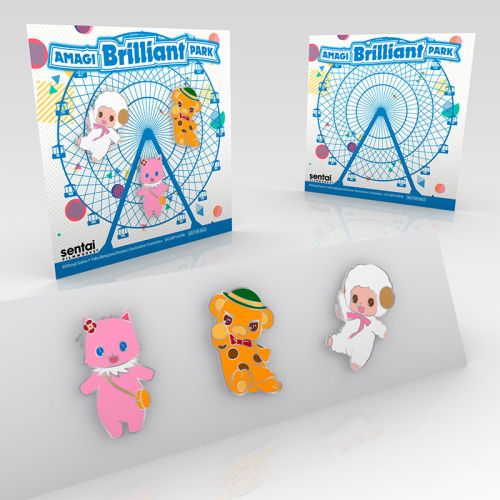 Take the fairy mascots Moffle, Macaron, and Tiramie with you wherever you go! These metal pins offer you a dash of kawaii magic anywhere, anytime.
Park Map Poster and Dice Game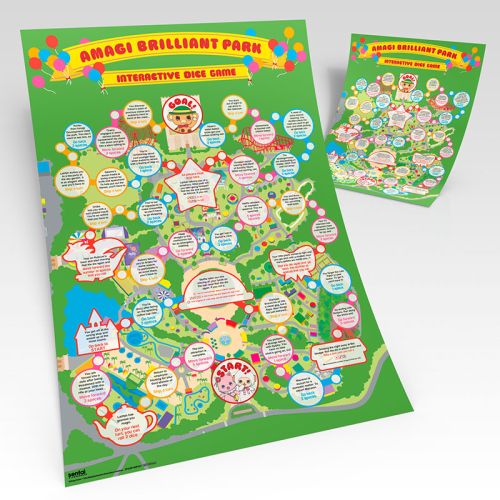 You can have an interactive day at Amagi Brilliant Park without leaving the house! This poster doubles as a park map AND a dice game for all sorts of park hijinks. What sort of trouble can you get into in such a magical place?
Amagi Brilliant Park Stickers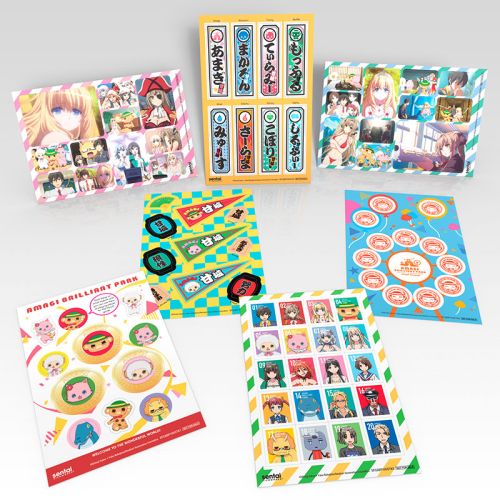 With such a robust atmostphere, you're bound to want some suivenirs you can put anywhere. This collection of stickers will not only commemorate your visit to Amagi Brilliant Park, but also brighten anything you stick them on with magic! (Magic can be tricky. We are not responsible for magic gone awry.)
Moffle Coin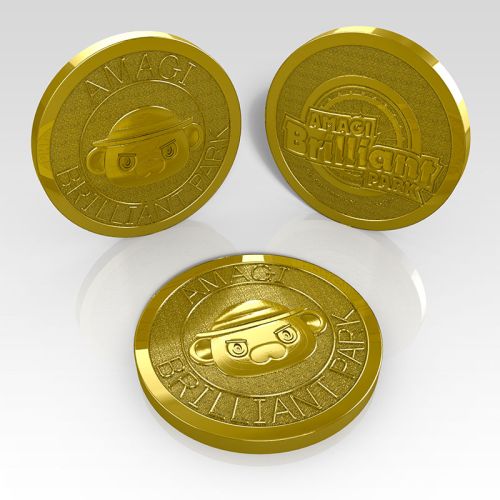 Embossed with the park's "adorable" mascot, Moffle, this two-sided metal coin will be your new good luck charm. With this coin, take some of the Maplelander magic with you every where - you never know what might happen!
Custom Art Booklet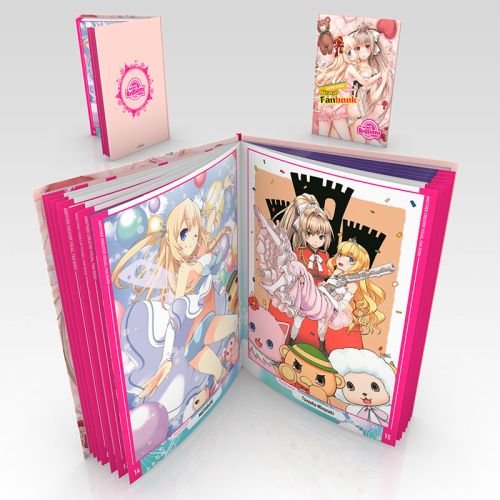 Featuring the ladies of the park, this is an art book featuring art drawn by various artists exclusive to this box set.
Park Guide Book Brochures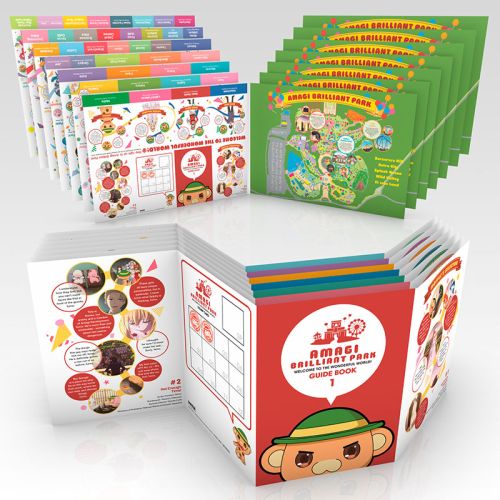 Ever wanted to have a quick guide to Amagi Brilliant Park and its inhabitants? With these brochures, you'll get insight into the various locations in the park, as well as more information about park employees and Maplelanders. On top of that, when unfolded, these brochures open up into different maps of the park.
Mirror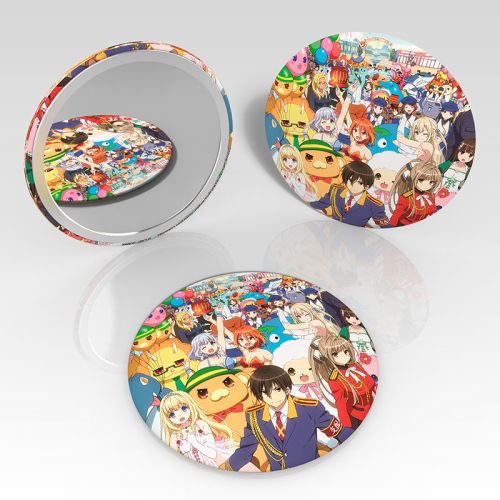 This 2.25" round mirror will be perfect for checking that you're selfie ready before getting a picture with the mascots! Emblazoned with show key art featuring the whole cast, this mirror is a fantastical addition to this already robust box set.
Certificate of Authenticity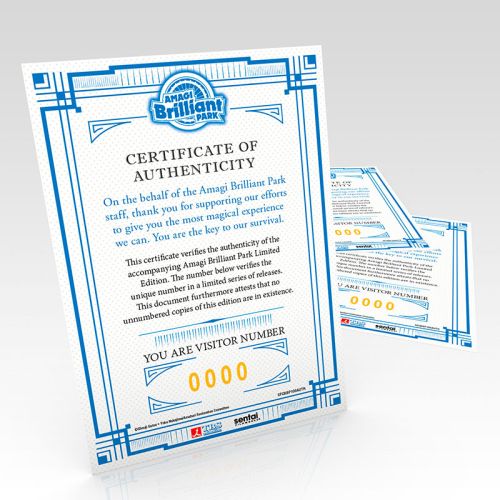 Amagi Brilliant Park needed visitors to survive, and they want to thank you for your visit. Considering we only create a limited amount of premium box sets, the one you take home is as special as the park itself. Each authenticity card is hand-stamped to prove it's unique to you.
Get Your Piece of the Park
Once we've sold out of limited editions, they're gone forever, so claim your copy of the Amagi Brilliant Park premium box set before it's too late.