Can you think of a better way to celebrate Throwback Thursday with some #tbt anime? Earlier this week, Sentai Filmworks released TWELVE anime fan favorites to Hulu and the Anime Network Online.
As an added bonus, you can watch most of these titles dubbed in English with an Anime Network Premium Account. Which anime #tbt adventure will you be going on today?
Anime Titles and Fan Favorite Series Now Available for Streaming
Blue Drop
After enduring a tragedy, Mari enrolls in Kaihou Academy for a chance at normalcy. She befriends Hagino who seems like a typical school girl. But deep inside Hagino lies a secret that is connected to Mari's family tragedy.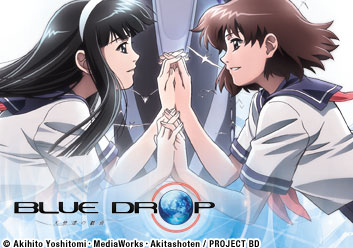 Daphne of the Brilliant Blue
Maia takes a job at Neres, providing security for the new world order. Neres is full of passionate and quirky individuals who make the job interesting. Daily danger, deadly combat, and daring dames abound in Daphne in the Brilliant Blue!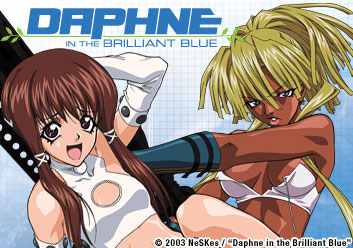 Destiny of the Shrine Maiden
Chickane and Himeko are like day and night, except that they're both a reincarnation of a Shinto Shrine Maiden! When their ancient enemy resurfaces, they have to set aside their differences to save the world!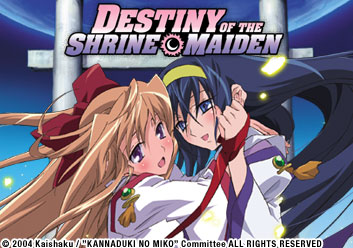 Dokkoida?!
The police desperately want to cover-up its personnel shortage with new mechanized power-suits. Suzuo, teenager, desperately needs a job. Tampopo needs an earthling to fit the prototype of her company's suit and declares Suzuo the perfect candidate!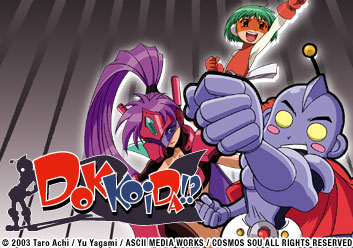 Ghost Hound
In a remote town the inhabitants aren't all humans. Ghosts and spirits spread through the town. Three high school boys investigate the paranormal activity and enter the spirit realm, although no human is supposed to have the capabilities to do so.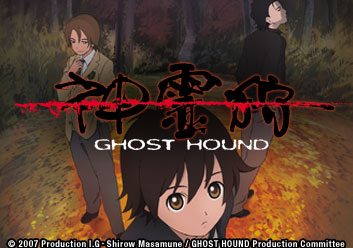 Indian Summer
Maid robot Yui has just been purchased by her new master, Takaya! But while Yui thinks she'll be taking on normal household chores, Takaya has something else in mind…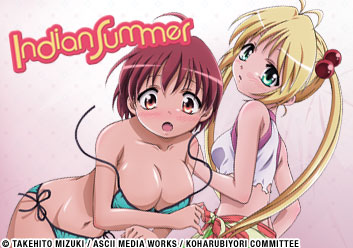 Legends of the Dark King - A Fist of the North Star Story
When a nuclear war leaves Earth a barren wasteland, modern civilization reverts to its baser instincts to survive this post-apocalyptic world. As wars rage over basic necessities, armies begin to form, and fights over territories and control ensue.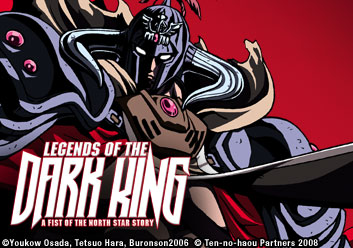 New Fist of the North Star OVA
Kenshiro travels a ruined world almost devoid of life. As he launches a, personal war against the Cursed City, he faces overwhelming odds with only two weapons at his command: an absolute determination to seek justice, and the Fist of the North Star!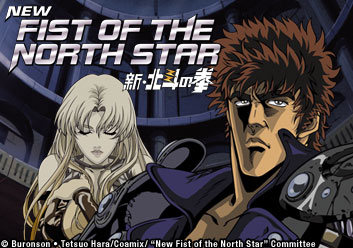 Shigofumi
Shota meets a mysterious girl dressed in a mail carrier's uniform, named Fumika. The person she is looking for is Asuna Ayase's lover. What she has for that person is a letter from none other than Ayase's deceased father.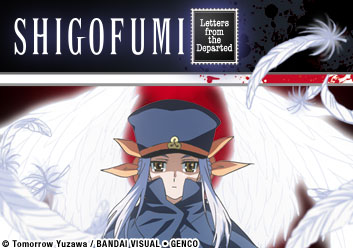 Special A
Hikari was the best at everything until one day she challenged someone and lost. Now she is on a mission to beat him at something. Now a decade later she is still trying and he has fallen in love with her. What would you do?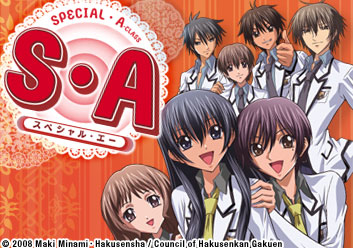 Tears to Tiara
In a dark age, the unstoppable Divine Empire seeks to conquer all. But when a summoning attempt gone awry results in the resurrection of a Demon Lord, he will join forces with his would-be sacrifice to turn the tables on the Empire!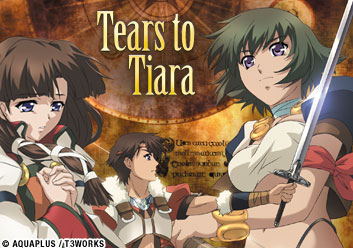 Uta-kata
When Ichika suddenly finds herself gifted with magical powers, her exciting new abilities soon turn into a nightmare as they suck her into a web of lies and deceptions.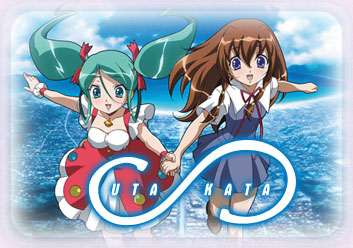 #TBT Anime with Sentai Filmworks
It may take a few Thursdays for you to cover this many new streaming releases! Let us know which older anime series you'll be watching on Facebook, Twitter, Google+, or Tumblr!