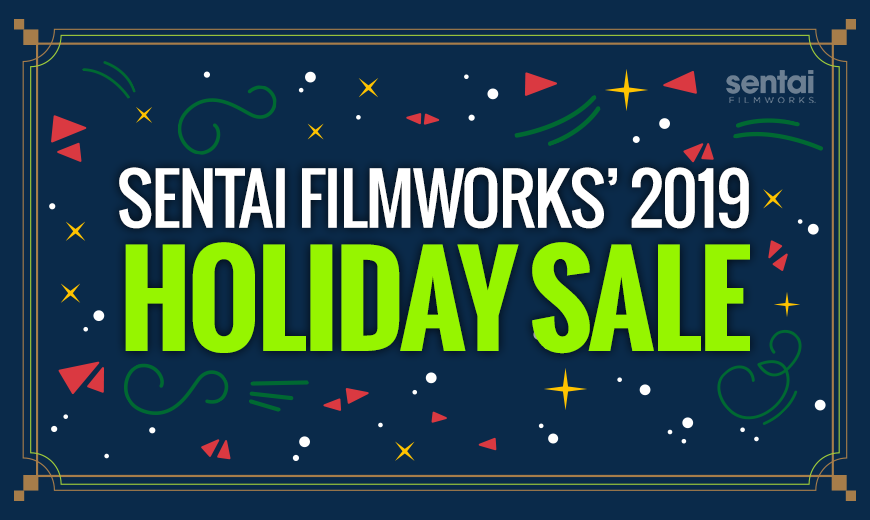 Celebrate This Year with the Sentai 2019 Holiday Sale!
---
It's been a long, LONG year, and you deserve discounted anime as a reward for all your hard work. Coincidentally, the Sentai 2019 Holiday Sale is finally here for your anime needs!
*Hold for rapturous applause.*
Oh, wait, we weren't supposed to write that part. But that's not what's important here. All that matters is that you're getting fantastic deals on anime Blu-rays, DVDs, Limited Edition box sets, and more!
The Sentai 2019 Holiday Sale Starts December 6
Let's get the essential information out of the way first: The sale starts on December 6, 2019, at 12:00 AM CST, and lasts until January 5, 2020, at 11:59 PM CST, which gives you an entire month of anime deals. Yay!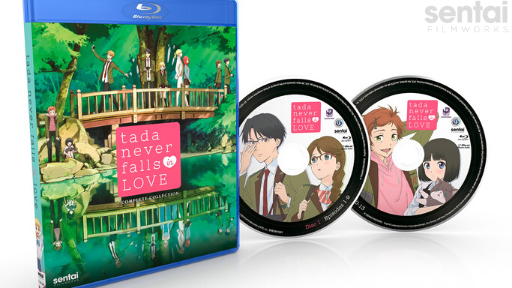 Anime discs have sat in your shopping carts for weeks, possibly even months, as they've waited for you to click the checkout button. They'll be pleased their watch has ended since they'll be on sale. Thank these anime titles for their service by giving them the home they deserve.
What's better than anime? Limited Edition anime! Now's your chance to snag box sets of popular titles such as Tada Never Falls in Love and DEVILS' LINE and even some of our older classics like The Big O SteelBook and Gatchaman Collector's Edition.
Remember: We call them "Limited Editions" for a reason. We don't make any more after the initial print, so once they're sold out, they're gone for good. If you have your eye on a particular box set, don't let this year pass you by without adding it to your collection. You may not get another chance!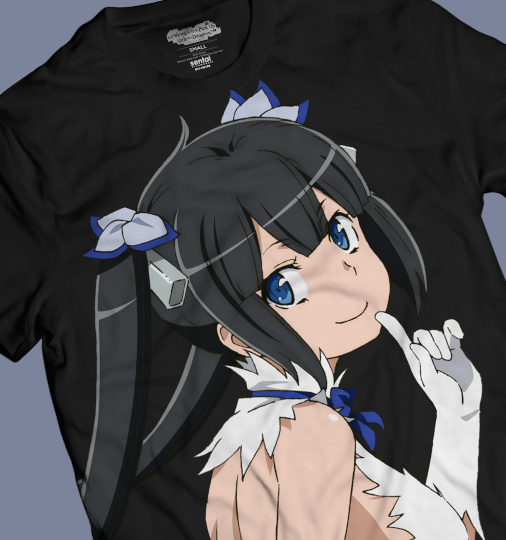 We're not done just yet. We still have M E R C H A N D I S E to talk about! After all, anime isn't only limited to your TV and computer screens. Not only can you save a bunch on anime apparel, posters, and accessories, but we're ALSO debuting exclusive new merch like this sweet t-shirt featuring Best(ia) Girl Hestia just in time for the Sentai 2019 Holiday Sale!
Did you know we have gift cards? We should probably tell you we have gift cards. They make for the perfect stocking stuffer for the fellow anime fan in your life.
When It Comes To The Sentai 2019 Holiday Sale, Either Go Big or Go Home!
This sale is our holiday present from us to you, so what are you waiting for? Head on over to the Sentai shop and unleash your wallets.
Want to hear more about upcoming sales? Don't forget to sign up for our newsletter so you can be the first to know about our latest store sales and all things Sentai Filmworks.